Metals & Minerals Company
– Sustainability Management –
Medium to Long-Term Growth Strategies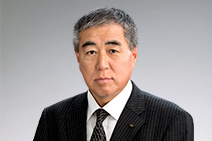 We will grow by striking a balance between investment and trade, creating a stable earnings base, and taking advantage of new growth opportunities.
In the resource development business, we will strengthen our resistance to fluctuations in market prices through acquisition of prime projects that are cost competitive and have other superior characteristics, as well as continuous improvement in production efficiency of existing projects. Also, we will further expand and optimize our asset portfolio, including through the acquisition of non-ferrous resources and rare metal interests, where stable supply is an issue.
In the trading business, we will expand resource and fuel trading based on our equity interests. We will also create a value chain including manufactured product fields and leverage the collective strengths of the ITOCHU Group to create added value. Through these measures, we will develop a broad and deep flow of trade spanning upstream and downstream categories.
By strengthening ties with our strategic partner, the CITIC and CP Group, we will promote collaborative projects on the resource development and trading fronts by leveraging each other's strengths.
To ensure a stable supply of metals and mineral resources, we will work with our business partners to develop metals and mineral resources in a sustainable manner, taking into consideration the environment at development sites and harmony with local communities, and giving thorough consideration to safety in the workplace. Furthermore, we will aggressively take up the challenge of environmentally friendly businesses, including the mega-solar, biomass-related trade, and recycling businesses.
Earning Opportunities for Growth
Challenges to Address

Proliferation and gain in momentum of solar and other types of renewable energy
Progress in the biomass power generation business and expansion of the market for biomass fuels

Sustainable resource development with consideration for local communities, working environments, and the environment
Thorough enactment and ongoing monitoring of supply chain management
Sustainability Action Plans
Key points of our FY2018 action plans
As a global company, we will promote environmental management both domestically and at overseas Group companies. In concert with our partners, we are accelerating eco-friendly businesses through various activities to enhance sustainable use of natural resources such as solar businesses, biomass fuel businesses, and recycling business, and also promoting harmony with local communities and consideration for safety, health, and environment.
Major Sustainable Initiatives
EHS guidelines (mining business)
The Metals & Minerals Company has established its own EHS(Environmental, Health, and Safety) guidelines (for mining business). EHS guidelines have been introduced to avoid and/or mitigate the risks related to environment, health and safety issues. These risks include environmental pollution due to exploration, development and production of metals, coal and uranium resources, and health issues or accidents suffered by those involved with business activities. We respect preservation of biodiversity as well as harmony with local communities under the guidelines.
The guidelines are used when we assess new mining projects and also for existing projects as necessary. The guidelines will be kept compliant with international standards always, and shared throughout our group by educational campaign with specific case examples.
Start of commercial operation of the Shin-Okayama Mega-Solar Power Plant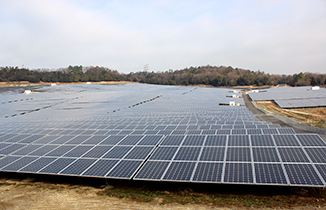 – Initiatives in the renewable energy sector –
Preventing global warming, and to achieve that, creating a low-carbon society is a top global priority. With efforts underway to introduce and promote worldwide the use of renewable energy, such as solar and biomass power, the renewable energy market is expected to continue growing steadily in the future.
Following on from the Oita Hiyoshibaru Mega-Solar Power Plant (generating capcity of 44,800kw), which went online in March 2016, commercial operations got underway at the Shin-Okayama Mega-Solar Power Plant in January 2017. The plant has a generating capacity of 37,000kw, which is enough to meet power demand for approximately 7,600 households, and is expected to reduce CO2 emissions of around 26,000 tons. In addition, the Saijo-Komatsu Mega-Solar Power Plant in Ehime prefecture is already up and running, and construction is underway on another plant in Saga prefecture. ITOCHU is committed to actively expanding its power generation business and related trading business worldwide in the future, underpinned by renewable energy.