Top Commitment : Chairman & CEO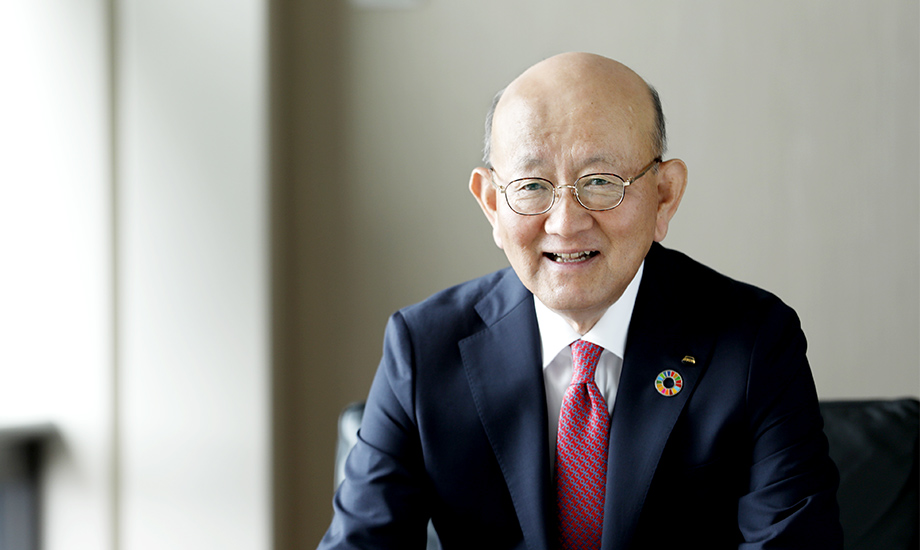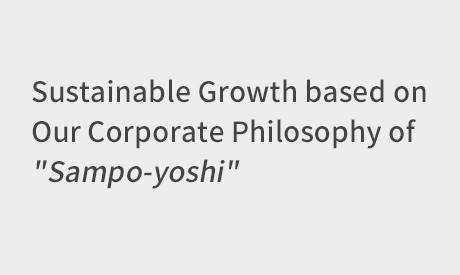 Sustainable Growth based on Our Corporate Philosophy of "Sampo-yoshi"
ITOCHU has overcome various difficulties such as the oil shocks and the 2008 financial crisis in our history of over 160 years. Since our foundation, we have adhered to the principle of "Sampo-yoshi" (good for all three sides, meaning good for the buyer, good for the seller and good for society) – our founding spirit and corporate philosophy. Each one of our employees follows the approach of "I Am One with Infinite Missions" by leveraging the strengths of the consumer and consumer business even in a difficult business environment of economic downturn and simultaneous global recession impacted by the global pandemic. Through our business, we will continue to contribute to the stable continuation of people's lives and live up to the expectations of our stakeholders.
We will advance our work style reform and health management by focusing on the "health" of our employees so that they can deliver the maximum results through elevated motivation and enhanced workplace environment. We will continue to aim to be a company that is trusted and supported by our business partners, shareholders, local communities and other stakeholders in addition to our employees.
ITOCHU's Brand-new Deal 2020 mid-term management plan launched in 2018 was achieved ahead of schedule even under the harsh environment of COVID-19. Our commitment to robust management remains strong.

Masahiro Okafuji
Member of the Board
Chairman & Chief Executive Officer