Annual Report 2018(Online Ver.)
New Medium-Term Management Plan
「Brand-new Deal 2020」
Special Feature:
Becoming a Next-Generation Merchant
ITOCHU has an inherent ability to adapt to its surroundings, and we have launched new reforms to take advantage of changes in our operating environment. Under "Brand-new Deal 2020," our new medium-term management plan, we are evolving our business model to become a "next-generation merchant." At the same time, we will continue applying our time-tested "sampo yoshi" approach to business as we reinvent the ITOCHU Group and strive to sustainably increase corporate value.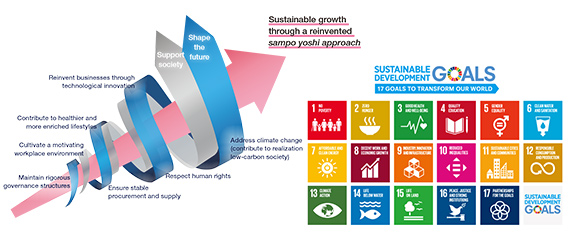 Sustainability
Introducing the overview of Material Sustainability Issues(Materiality) and showing examples of performance indicators and related SDG's of each Materiality.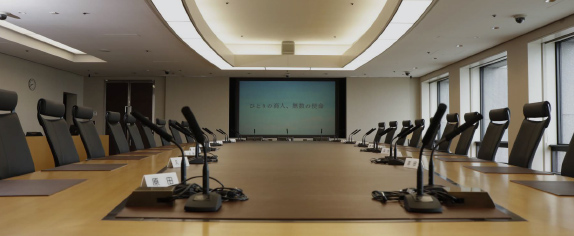 Corporate Governance
Introducing the steps taken to strengthen Corporate Governance and messages from Outside Directors.
Annual Report 2018 PDF Download
Download for Separated Files