Inquiries
Thank you for your inquiry.
Please be aware that depending on your question, it may take some time to reply or be declined to comment.
Frequently Asked Questions about ITOCHU.
Inquiries Form
Inquiries

For inquiries about our Business, Products, Services, Investor Relations, and CSR.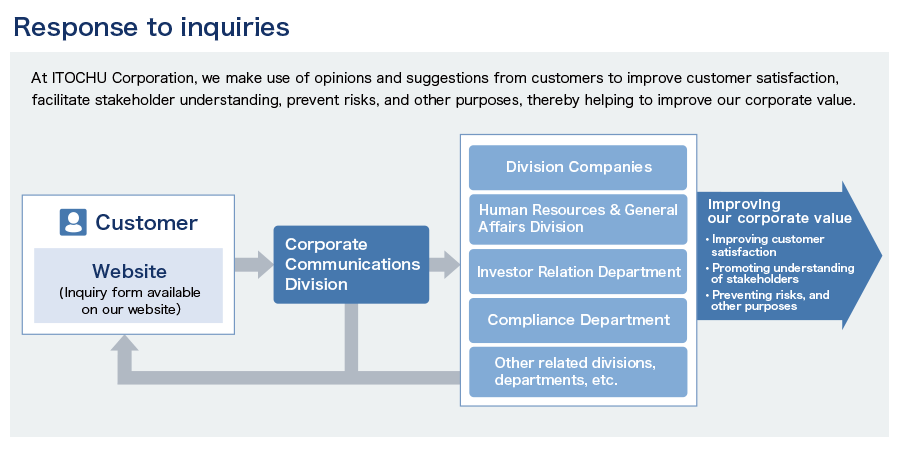 Request Form for Documents

Request your copy of the ITOCHU Annual report here.
Our Sustainability Report is available online only.