Inquiries / Document Request
Please be aware that depending on your inquiries, it may take some time to reply or be declined to comment.
Inquiries reaching us on Saturdays, Sundays and holidays (including the Year end and New Year holidays) will be responded on or after the first business days.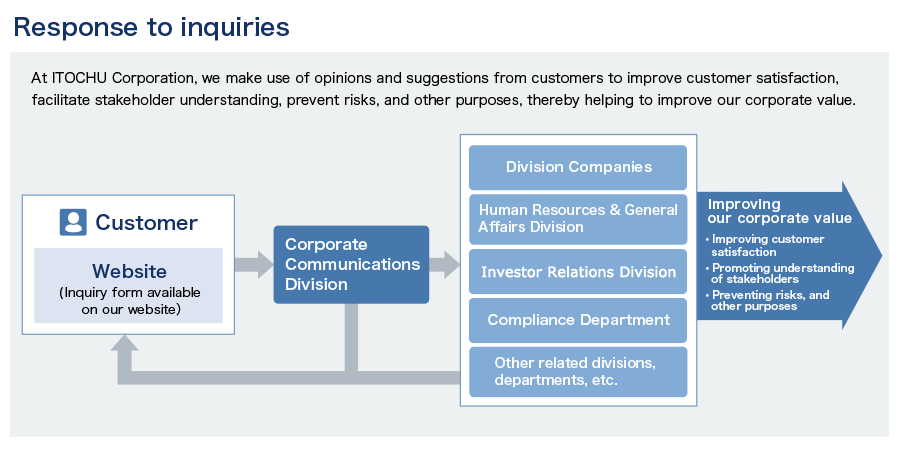 Document Request
Request for Documents (Annual Report)

If you need a hard copy of Annual Report, please fill out the form of link destination.
The following documents are available in PDF format.
ESG Report is only available online.