SPECIAL FEATURE 01
Aiming to Reinvent Our Business
To help readers more accurately understand our true aims behind "reinvention of business,"
here we respond to some of the questions we frequently receive from shareholders and investors.
Q1 What does "reinvention of business" mean?
ANSWER
The world is undergoing major changes that are being described as the Fourth Industrial Revolution and the digital revolution. Amid these changes, the ITOCHU Group needs to transform its business model in response to an evolving industrial structure. While we are working to prevent our existing business model from becoming obsolete, we recognize the importance of steadily introducing new initiatives that will be game-changers in the new industry landscape. We refer to this as "reinvention of business."
Q2 What are your investment policies for reinvention of business?
ANSWER
Around the world, cutting-edge technologies and new-material products and services are grabbing the limelight, but reinvention of business does not necessarily mean focusing all our business on these areas. As before, we will invest in evolving and transforming our existing businesses, centered on the non-resource sector, which is an area of our strength. We will balance this with new business investments that include cutting-edge technologies and new-material products and services.

Q3 As you pursue reinvention of business, what are some of the concerns you face, and how will you respond to them?
ANSWER
At present, huge platformers whose business foundations stem from e-commerce and other customer contact points are expanding their presence. Given this situation, we think further business development using a conventionally vertical, product-oriented organization will near its limits. To address this situation, we established The 8th Company. This new Division Company approaches business from a novel perspective, facilitating the one-stop provision of products and services from a market-oriented perspective. We believe it is important to hone the sensitivities of all employees toward global trends, promoting and further expanding the ITOCHU Group's businesses in the seven existing Division Companies and The 8th Company.
Q4 What was the reason for establishing the new Chief Digital Officer (CDO) position?
ANSWER
We put in place the CDO position to facilitate cross-industrial integration, accelerate cross-Division Company initiatives, and reinforce cross-divisional functionalities. The CDO & CIO's functions include the management of conventional information strategies and information security measures, as well as the promotion of further business reinvention.
Process Automation and Increased Efficiency through RPA
Robotic process automation (RPA) is a term to describe the use of software robots to increase efficiency and automate routine manual tasks. Automating PC operation rather than using people helps to reduce working hours and improve accuracy. At the same time, it allows the limited number of human work hours to be allocated to high-value-added work, raising labor productivity. Our IT Planning Division, which has expertise in this area, is providing full-scale support and promoting the configuration and application of RPA to be more effective. Eventually, we aim to deploy RPA beyond the Company and throughout the ITOCHU Group. By building our IT backbone, the IT Planning Division, overseen by the CDO & CIO, supports the management strategy of raising operation efficiency Companywide.
Q5 What are the strengths of ITOCHU with respect to reinvention of business?
ANSWER
Our history of venture investments dates back to the dawning of the Internet in the early 1990s. Since then, we have forged networks with influential funds and other parties in America's Silicon Valley, and accumulated expertise in venture investments. In addition, we have a track record of expanding businesses to the areas adjoining business fields where we have already established market positions or the areas where we can make the most of our strength. By developing individual businesses in a multifaceted manner, we have increased the profits of existing businesses. In reinventing business, we will adopt this same approach to take advantage of our venture investment networks and know-how. In addition, ITOCHU has numerous strategically important Group companies and partners with which to pursue synergies and business reinvention. This is also one of ITOCHU's strengths.
Q6 What were some of your investment successes related to next-generation business in FYE 2019?
ANSWER
In FYE 2019, we invested a total of around ¥30.0 billion in three fields as steppingstones toward business reinvention: the consumer value chain, next-generation mobility and electricity, and the application of other new technologies. Going forward, we will strategically turn these investments from steppingstones into our business in the aim of realizing profits at an early stage.
Q7 Does next-generation business incorporate sustainability-related investments?
ANSWER
Certainly, these investments are included. We have already invested in new technologies, such as recycling-based biomass feed and environmentally friendly materials that support a move away from plastic. We are steadily developing business directed toward resolving the issues society faces.
CASE STUDY
In FYE 2019, we put in place the steppingstones to business reinvention by investing a total of around ¥30.0 billion in three fields: the consumer value chain, next-generation mobility and electricity, and the application of other new technologies.
Mobility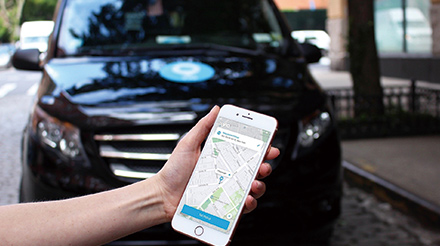 The Chinese market is leading the world in making the transition to electric vehicles through passenger cars, trucks used in logistics, and as means of public transport. In this market, we have entered into capital alliances with Dishangtie Car Rental (Shenzhen) Co., Ltd. (DST), which has a nationwide logistics network of electric commercial vehicles, and ZHICHEAUTO Technology (Shanghai) Co., Ltd. (Singulato), a new EV manufacturer.
We became a capital participant in Via Transportation, Inc. (Via), a leading-edge North American technology company that provides ride-sharing services. By supplying Via's system in Japan to taxi and bus companies and other public transport operators, as well as to local governments and companies, we are making a proactive effort to resolve domestic transport issues.
Electricity (Storage Batteries)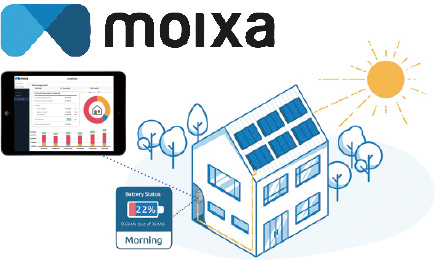 Through a capital alliance with Moixa Energy Holdings Ltd., of the United Kingdom, we are providing electric power optimization services that utilize AI technologies. We have also entered into capital alliances with U.S. companies Sunnova Energy Corporation and 24M Technologies, Inc., involving the development of storage batteries for overseas households run on solar power as well as the development of next-generation lithium-ion batteries, for which demand is growing. Through these initiatives, we are expanding our storage battery business in Japan and overseas.
Retail

The digital marketing and fintech businesses have a high degree of affinity with the retail business. The largest player in this area in the ITOCHU Group, with the largest number of customer contact points, is FamilyMart. Through capital alliances with FreakOut Holdings, Inc., and Paidy Inc., we aim to accelerate the creation of new profit opportunities.
FYE 2019 Investment in Reinvention of Business