ICT & Financial Business Company

The ICT & Financial Business Company consists of two divisions: the ICT Division and the Financial & Insurance Business Division, and strives to create a business synergy focused on service fields such as ICT and BPO.
In areas such as the FinTech business, and amalgamation of Finance and Technology that has attracted increased attention in recent years, we are leading efforts to tackle and expand new markets by combining the business development functions of the ICT Division with the customer networks and expertise of the Financial & Insurance Business Division.
Business Fields
Information & Communication Technology
IT Solutions, Internet related services,Venture capital, Mobile telephone equipment and service, Broadcasting and communications, Entertainment and content business, BPO business, Clinical development and sales support of pharmaceuticals, Outsourcing services for healthcare and preventive medicine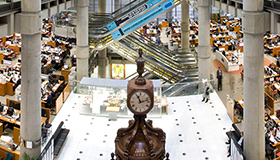 Financial & Insurance Business
Finance for Companies and Projects, Global Retail Finance (Credit Cards, Auto loan, loan), Insurance Brokerage, Reinsurance, Credit Guarantee
Business Portfolio,Strategy
Business Portfolio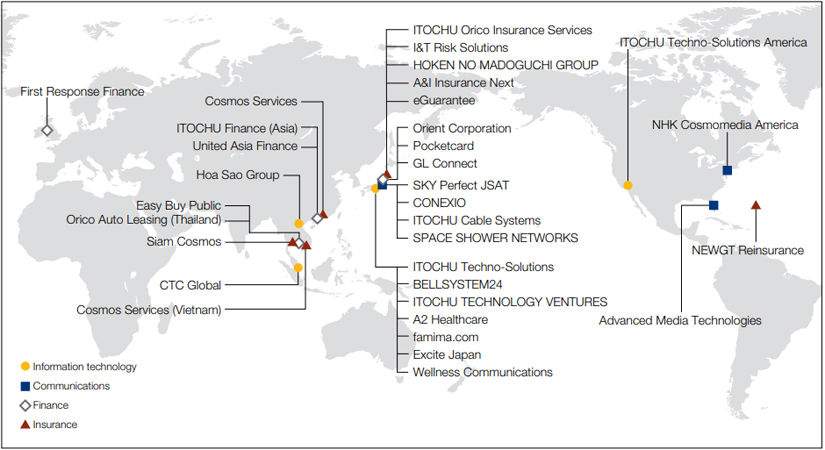 Medium to Long-Term Growth Strategies(Conceptual Diagram)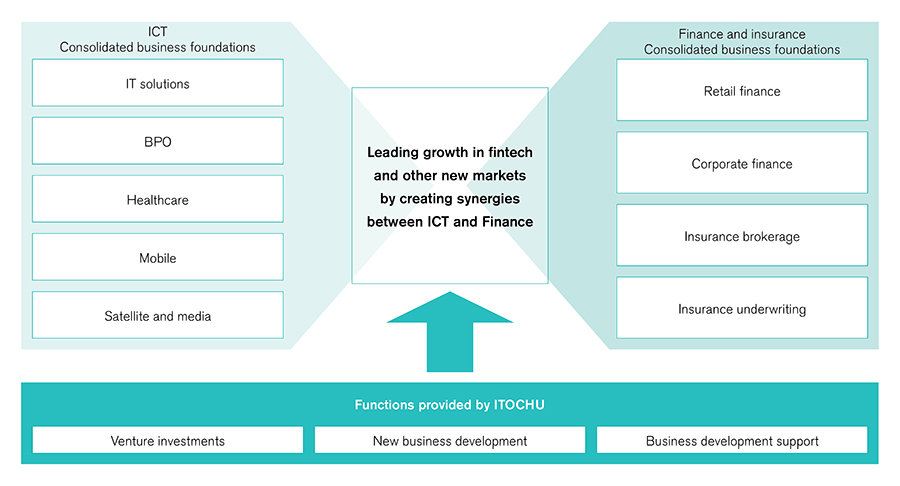 The ICT & Financial Business Company is developing its business in markets affected by rapid change. We comprise some of the Group's leading companies in various sectors of business. We strive to augment synergies between Group companies and undertake new initiatives to proactively provide support for changes in the operating environment, thereby expanding our business foundation.
In the ICT field, the additional development of leadingedge IT services is required to cultivate new markets. We will introduce some of the world's leading technologies through venture investment, using these technologies to lead the market and achieve ongoing growth by fostering the development of Group companies' business foundations.
In the finance and insurance fields, we will further emphasize our forte in the retail business and create a new investment and lending business targeting corporate customers. We also intend to bolster earnings further in our agency, brokerage, and reinsurance businesses.
Viewing social and environmental issues as business opportunities, in the ICT field we will provide indirect support to promote preventive medicine, which should help to increase the percentage of people undergoing medical checkups. In the finance and insurance fields, through collaboration with regional banks we intend to contribute to the revitalization of regional economies.