Energy & Chemicals Company

The Energy & Chemicals Company consists of 2 divisions: the Energy Division and the Chemicals Division.
The Energy Division handles trading of general energy-related products, including crude oil, petroleum products, LPG, LNG, natural gas, and electricity as well as promoting related projects. This Division also promotes exploration, development and production of oil & gas projects.
The Chemicals Division handles trading and promotes projects for a wide range of products such as organic chemicals, inorganic chemicals, pharmaceuticals, synthetic resin, fine chemicals and electronic materials.
We create synergies among these globally-operating divisions by optimizing the value chain in petroleum, gas, and chemicals, in an effort to enrich the lives of people in both Japan and around the world.
Business Fields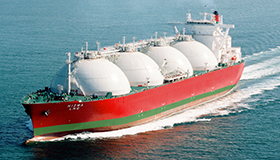 Energy
Crude oil, Natural gas liquid (NGL), Gasoline, Naphtha, Kerosene, Jet fuel, Gas oil, Fuel oil, Bunker oil, Lubricant, Asphalt, Liquefied petroleum gas (LPG), Liquefied natural gas (LNG), Natural gas, Electricity, etc.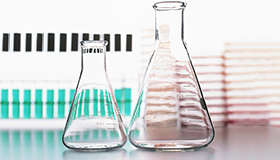 Chemicals
Raw materials for synthetic fibers, Aromatics, Alcohol, Sulfur, Fertilizer, Inorganic mineral resources, Pharmaceuticals, Synthetic resin, Household goods, Packing materials, Fine chemicals and Electronic materials, etc.


Business Portfolio,Strategy
Business Portfolio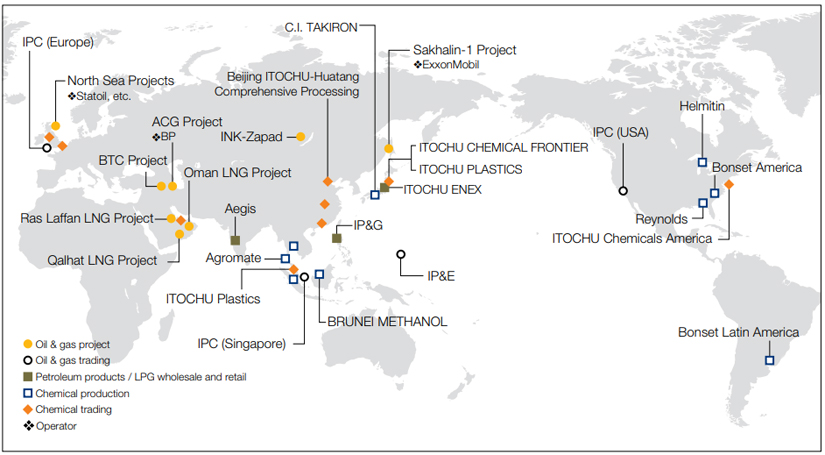 Medium to Long-Term Growth Strategies(Conceptual Diagram)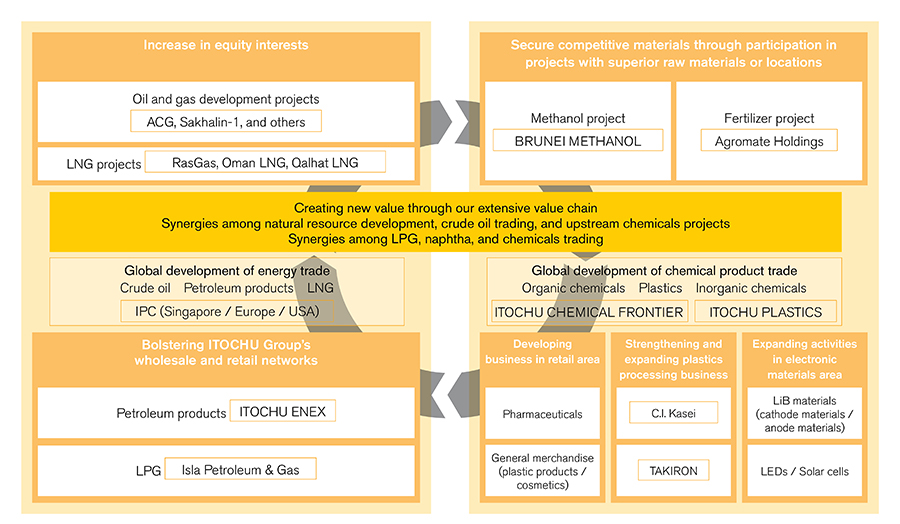 ・・・ Company / project name
With regard to energy trading, we are going to expand conventional flows of business—importing and wholesaling products between two countries in Asia. At the same time, we aim to take business chances based on new product flows from North America to Asia.
In energy projects areas, we utilize our accumulated expertise and experience in the industry to expand existing projects while trying to curtail risk together with excellent partners, and to enlarge our business base for future earnings through participation in cost-competitive new projects. We recognize that factors such as consideration for the environment, harmony with local communities, and safe working environments are essential to sustainability. Accordingly, we and our partners take necessary measures to these considerations.
In chemicals areas, we endeavor to expand our business field in organic chemicals, plastics, and inorganic chemicals by utilizing our global trading capabilities. We aim to advance projects in various areas to secure competitive raw materials, while taking steps to bolster our supply chains, especially in the retail area including pharmaceuticals, plastics processing, electronic materials, and fine chemicals. With regard to handling of chemical products, we ensure compliance with chemical-related laws in any jurisdiction through appropriate education as well as strengthened control over the supply chain, from raw materials to our products that reach end purchasers.
Furthermore, we plan to continue creating synergies with CITIC and CP Group in line with the strategic business alliance and capital participation agreement.