Machinery Company

The Machinery Company consists of two divisions: the Plant Project, Marine & Aerospace Division, the Automobile, Construction Machinery & Industrial Machinery Division.

We develop businesses in a wide range of fields: water and environment related businesses, renewable energy, electric power generation, bridges, railways, petrochemicals and other infrastructure-related projects, ships, aircraft, automobiles, construction machinery, industrial machinery and other businesses related to machinery, and healthcare businesses.
In addition, we are proactively seeking new opportunities such as water and environment business, renewable energy business, for the creation and reinforcement of new revenue bases.
Business Fields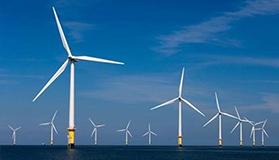 Plant Project, Marine & Aerospace
Water and environment related businesses, Electric power generation, Transportation infrastructure, Oil, gas and petrochemical plants, New ships, Second-hand ships, Ship finance, Ship owning, Chartered ships, Defense equipment, Aircraft, Aircraft lease
Automobile
Sales and business development of passenger cars, commercial vehivles and manufacturing parts in domestic and international markets
Construction Machinery, Industrial Machinery & Healthcare
Sales and business development of construction machinery, electronic system, industrial machinery and medical devices in domestic and international markets