ITOCHU Announces Business Collaboration Agreement with Lotus-type Porous Metals Manufacturing Technology Venture
March 29, 2012
ITOCHU Corporation (headquartered in Minato-ku, Tokyo; Masahiro Okafuji, President & CEO; hereinafter "ITOCHU") announced today that it has concluded a business collaboration agreement with Lotus Alloy Co., Ltd. (headquartered in Osaka City, Osaka; Hideo Nakajima, President; hereinafter "Lotus Alloy"). ITOCHU and Lotus Alloy will jointly conduct lotus-type porous metals related research, market surveys and utilize this technology to develop a variety of product applications.
Lotus Alloy, a university-based venture, was established as a business development platform to commercialize the lotus-type porous metals casting technology invented by Professor Hideo Nakajima, of the Institute of Scientific and Industrial Research, Osaka University.
Metal-based porous materials, referred to as "porous metals", are used in diverse applications that benefit from porous metals' mechanical, physical, thermal, and electrical properties. There are significant expectations regarding the expansion of these applications to a wide variety of products and materials.
Many trees, bamboos and other naturally porous materials exhibit anisotropic properties that enable them to thrive in challenging environments. These anisotropic materials have evolved and prospered by, for example, aligning the materials/structures with respect to the direction of prevailing forces, to enhances the specific strength (strength per unit mass) in that direction.
Until now, it has been difficult to cast anisotropic porous metals and alloys. However, Professor Nakajima has invented a casting method by that extends the pores of lotus-type porous metals in one direction.
Lotus-type porous metals improve the performance of structures that require optimization of the following characteristics: ultra-lightweight, high specific-rigidity, energy absorbing, vibration absorbing, soundproofing, heat insulating, thermal exchange, and bio-medical material applications.
The thermal exchange properties of lotus-type porous materials, in particular, exhibit significant advantages over conventional materials/technologies, because the lotus-type pores enlarge inner surface areas and one-directional pores reduce interior pressure losses.
ITOCHU and Lotus Alloy have been collaborating to develop lotus-type metals since 2011. Having now concluded the business collaboration agreement, the parties will focus on identifying and implementing opportunities to create worldwide commercial applications for this technology. At the same time, ITOCHU will proactively develop many additional new investment and business alliance opportunities that promise to unlock the commercial potential of cutting-edge technologies.

About Lotus Alloy
| | |
| --- | --- |
| Company name | Lotus Alloy Co., Ltd. |
| Representative | Hideo Nakajima |
| Headquarters | 1-3-267, Umeda 1-chome, Kita-ku, Osaka |
| Established | 2005 |
| URL | http://www.lotus-alloy.jp/ |
Images of lotus-type porous metals (actual products)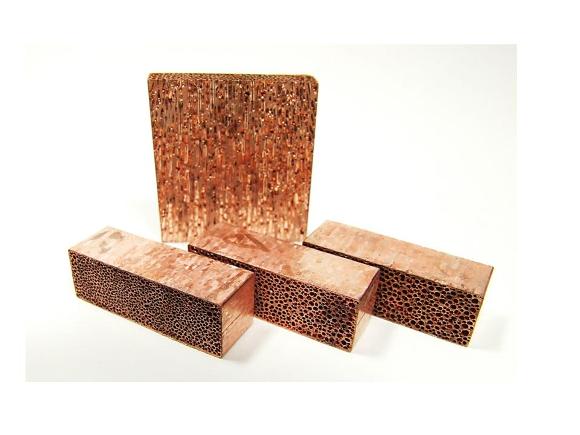 ---