ITCHOU announces Corporate Message: I am One with Infinite Missions - Second Phase: Infinite Missions Series -
October 1, 2014
ITOCHU Corporation (headquartered in Minato-ku, Tokyo; Masahiro Okafuji, President & CEO; hereinafter "ITOCHU") announced today the launch of the "Infinite Missions Series" starting in October, 2014. This is the second phase of the Corporate Message, "I am One with Infinite Missions," which was announced on June 20, 2014.
"ITOCHU style" is the key.
The Corporate Message of "I am One with Infinite Missions" is developing dynamically, day by day. Each and every development has a deep association with our lives as consumers, making it something close to us. A trading company (sogo shosha) are always right beside you, even if you're not aware of them. That closeness, warmth and simplicity are finely depicted in the new image of a trading company(sogo shosha) that ITOCHU is trying to make.
(1) The second series of "I am One with Infinite Missions" advertisements will start.
This first series of advertisements focused on individual employees who are supporting ITOCHU Corporation. Having done that, the second series of advertisements will focus on each Division Company and their infinite missions.
Using slices of images taken from daily scenes and displaying the connection between the trading company(sogo shosha) and consumers, these advertisements will convey a sense of closeness to ITOCHU Corporation.
(2) ITOCHU's first TV program sponsorship and TV commercial will start
Under ITOCHU's first sole sponsorship, the TV short program Akinai no Fukei will be broadcast on TBS starting Saturday, October 11, 2014. In addition, its corporate commercial "I am One with Infinite Missions" will start broadcast on the same day.
Program Broadcast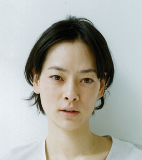 Title: Akinai no Fukei
Air date and time: 21:54 every Saturday on TBS
First broadcast: Saturday, October 11
Narrator: Ms. Mikako Ichikawa
*ITOCHU's commercial will be aired after the program.
ITOCHU Commercial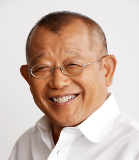 Title: "I am One with Infinite Missions"
First broadcast: after the program Akinai no Fukei on TBS on Saturday, October 11
Narrator: Mr. Tsurube Shofukutei
Using high-quality footage and narration, the program will display stories of business and business person(shonin) around the world. Together with the ITOCHU Corporation commercials that will run immediately after the show, the series of clips will leave an impression with viewers.
(3) Special website launch
Encapsulating the missions that ITOCHU employees are carrying out across the globe.
We present the experience and visualization of "I am One with Infinite Missions" using contents of the type that can only be provided on the web.
We use documentary photos that capture the connection between ITOCHU's business and consumers, enabling a close experience of the business and spelling out with photos a story that will deepen the bond felt for ITOCHU. Check the website out to see ITOCHU employees active all around the world.

Corporate Message
This message is an expression that comes to mind when pondering ITOCHU's corporate philosophy of "Committed to the Global Good." Further, it is a phrase that passes on to wider society the role of ITOCHU.
The Corporate Message, "I am One with Infinite Missions" expresses the free-spirit; the spirit of continually taking on challenges like a mercenary band; the organizational strength supported by the unrivaled strengths of individuals; the fundamental strength of our front-line approach that allows for adaptation to any type of environment and overcoming of crises; and our professionalism in remaining clearly aware of our missions and following through with numerous different projects to satisfy customers' needs, all of which are unique features of ITOCHU, one of the three major trading companies (sogo shosha).
The following statement accompanies the Corporate Message.
- Statement -
Mistake me not for any ordinary person. I am one with countless missions.
My workplace is the entire world. I engage in business across borders, touching people's lives and creating new lifestyles.
Through my business, I bring about a brighter tomorrow for all around me.
I dedicate myself to our common future, mindful of my responsibility to promote the prosperity of all earthly beings.
In the end, I believe this leads to my own betterment.
I am Itochu, with infinite missions around the world.
As a global company, ITOCHU will achieve its corporate philosophy of "Committed to the Global Good," as we strive to enhance the value of the ITOCHU brand.
---