MOTTAINAI at Earth Day Tokyo 2009
Earth Day MOTTANAI Workshops etc to Be Held
April 10, 2009
ITOCHU Corporation will participate in Earth Day Tokyo 2009, as it did last year. Earth Day will be held in Yoyogi Park on Saturday April 18 and Sunday April 19, and is the largest citizen-initiated environmental event in Japan. ITOCHU is participating in this event as part of the MOTTAINAI Campaign, to express its support for the intentions of this event.
An overview of Earth Day
Earth Day started in 1970, when the U.S. Senator Gaylord Nelson declared April 22 to be Earth Day, a day for taking action on behalf of planet Earth. This day, where people express their thanks and love for the Earth and share an awareness that human beings must live in harmony with nature, has grown into the world's largest global festival, with participation from about 500 million people in 175 countries around the world.
Events related to Earth Day have been held in Japan since about 1990, and Earth Day Tokyo in particular has emerged as the largest Earth Day festival in Japan. In 2008, there was participation from 376 groups and 125,000 people.
The website for Earth Day Tokyo
http://www.earthday-tokyo.org

An overview of the MOTTAINAI Campaign
1. The MOTTAINAI booth at Earth Day Tokyo 2009
1) Earth Day MOTTAINAI workshops
Workshops will be held in the MOTTAINAI Campaign Booth, focusing on things that people can do immediately. A gift of a sweet basil "seed bookmark" will be given to all participants.
(A seed is released when the "seed bookmark" is inserted in the soil and watered, so that a plant can grow.)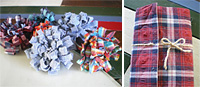 April 18 workshop

Easy recycling with familiar objects

April 19 workshop

Using Furoshiki, embodying the wisdom and aesthetics of the Japanese people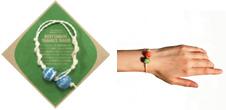 Workshop held on April 18 and April 19

Thinking about the women of Kenya through familiar fashion accessories
2) A request for MOTTAINAI manifesto
MOTTAINAI manifesto
http://mottainai.info/sengen/




3) Taking responses to the 'Is this MOTTAINAI?' survey
Is this MOTTAINAI?
http://mottainai-lab.jp/koremotta/


4) Selling MOTTAINAI brand products




5) An exhibition of MOTTAINAI Campaign activities
2. Selling Earth Day Tokyo 2009 official merchandise doggy bags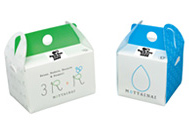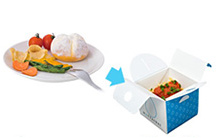 ---