ITOCHU Launches Milk Powder Business with Australian Dairy Manufacturer, Burra Foods
August 7, 2009
ITOCHU Corporation and ITOCHU Australia Ltd (based in New South Wales) have decided to invest AUD31.5 million (about 2.4 billion yen) in BFA Holdings Pty Ltd (based in Victoria), the 100% holding company of Australian dairy manufacturer, Burra Foods Pty Ltd, and provide finance of AUD6.75 million (about 0.5 billion yen) to the Group to acquire 45% shares of the company.
Both companies have agreed to establish new milk powder facilities, leading ITOCHU to operate the milk powder business jointly with Burra in Australia.
ITOCHU and the existing owners, the Crothers family, will construct new milk powder facilities for skim milk powder, whole milk powder, and other products, with production capacity estimated at 24,000 tons per year of milk powder in the current factory location in Korumburra in Victoria. The factory is slated to commence operating in July 2010.
With rising demand for dairy products in the Chinese and Asian markets, accompanied by a growing population and improving income levels, and augmented by attention to safety and confidence in food following the food poisoning problems of recent years, there is a growing need for initiatives in production. In Japan, while self-sufficiency in dairy products is relatively high at around 60%, some imports are required and there is a strong need for a stable supply of high-quality products. Burra is an Australian manufacturer with understanding and experience in Japanese requirements, given that it has been dealing with Japan in dairy products for about 15 years. The company is thought to be capable of supplying products suitable to the Chinese, Asian, and Japanese markets targeted by ITOCHU.
As ITOCHU pursues a Strategic Integrated System (SIS) strategy to establish a global value chain, this business is positioned as part of the upstream food resources supply system. ITOCHU sees this business as making an excellent contribution to the establishment of a global value chain as it offers a stable supply of dairy products and food safety, earning the confidence of users in Asian markets such as Japan and China.
Company Overview
| | |
| --- | --- |
| Company name | BFA Holdings Pty Ltd |
| Representative | Grant Crothers (Managing Director) |
| Headquarters location | 182 Stawell St. Burnley, Victoria, 3121 Australia |
| Establishment | May 26, 1994 |
| Capital | A$13,838,000 |
| Shareholders | Towawg (55%), ITOCHU Group (45%) |
| | |
| --- | --- |
| Company name | Burra Foods Pty Ltd |
| Representative | Grant Crothers (Managing Director) |
| Headquarters location | 182 Stawell St. Burnley, Victoria, 3121 Australia |
| Establishment | December 6, 1988 |
| Business description | Manufacture and sales of natural cheese, cream cheese, concentrated cream, concentrated milk and milk powder |
| Capital | A$13,838,000 |
Burra Foods Factory image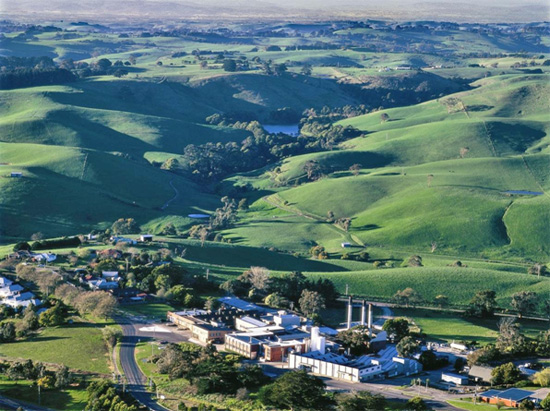 ---