Joint Investment in LuckyPai, the Leading TV Home Shopping Operator in China
August 18, 2010
ITOCHU Corporation (headquartered in Minato-ku, Tokyo; Masahiro Okafuji, President & CEO; hereinafter "ITOCHU"), together with the LOTTE Group in Korea, has made a joint investment in LuckyPai Ltd. (headquartered in Shanghai City, China; Raymond Chang, CEO; hereinafter "LuckyPai").
The size of the TV home shopping market in China was 23.4 billion yuan (approx. 300 billion yen) in 2009 and is expected to rise to 30.4 billion yuan (approx. 395 billion yen) in 2010, an increase of 30%. Since its market share accounts for less than 0.5% of the entire retail market in China, the TV home shopping market is expected to achieve substantial growth in the coming years.
Since its incorporation in 2007, LuckyPai has achieved steady growth, and now operates its TV home shopping business in six areas (Shandong Province, Henan Province, Yunnan Province, Heilongjiang Province, Shanghai City, and Chongqing City). LuckyPai and Chongqing Television, which has a nationwide broadcasting license, have established a joint venture to secure a robust nationwide network base in China.
ITOCHU, together with the LOTTE Group in Korea, will set up an SPC to acquire shares in LuckyPai. The SPC will acquire 63.2% of LuckyPai's issued shares in the initial year, climbing to 100% of its shares in the subsequent four years. The LOTTE Group, which operates the market-leading LOTTE Home Shopping in Korea, has strengths in TV home shopping and retailing, while ITOCHU has merchandise procurement capability and a distribution network in China. Through the combination of these strengths, LuckyPai will be able to achieve further growth.
ITOCHU regards the consumer-related sector as one of its key sectors, and has developed value chains in the Chinese consumer market. Through this investment, LuckyPai will become a new platform for boosting business in the consumer-related sector.

LuckyPai Ltd.
| | |
| --- | --- |
| Corporate name | LuckyPai Ltd. |
| Representative | Raymond Chang |
| Raymond Chang | 1379 East YingGang RD., Xujing, Qingpu District, Shanghai, 201702, China |
| Established | July 1, 2007 |
| Capital | 60 million yuan (approx. 780 million yen) |
| Number of employees | Approx. 1,400 (consolidated basis) |
| Sales | Approx. 523 million yuan (approx. 6.8 billion yen; consolidated fiscal year ended December 2009) |
At the studio of LuckyPai Ltd.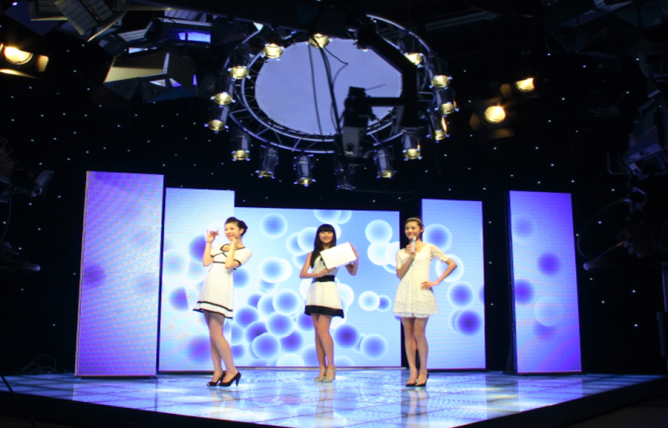 ---