Launch of Fami Port Coupon - a Coupon Service Using Fami Port-
September 6, 2010
ITOCHU Corporation (headquartered in Minato-ku, Tokyo; Masahiro Okafuji, President & CEO; hereinafter "ITOCHU") and Famima.com, Co., Ltd. (headquartered in Toshima-ku, Tokyo; Yasuhiko Uramoto, President and CEO; hereinafter, "Famima.com") will launch "Fami Port Coupon" service (hereinafter, the "Service"), an exchange and discount coupon issuing service for products sold in the stores, using Fami Port, a multimedia kiosk terminal installed approximately 7,900 FamilyMart stores around Japan, in cooperation with FamilyMart Co., Ltd. (headquartered in Toshima-ku, Tokyo, Junji Ueda, President & CEO; hereinafter, "FamilyMart").
While spending on domestic advertising has been shrinking, advertising media and techniques diversify with the growth of online and mobile phone advertising. Advertising with the use of coupons is an area that appears set to grow, fueled by convergence of online and offline (products and stores), the ease of verifying the cost effects of advertising fees, and the spread of Groupon-type services (*).
With the Service, the campaign sponsor can utilize the products sold in FamilyMart Stores as a present or a gift to their customers. By entering an ID issued by ITOCHU and Famima.com into the Fami Port terminal installed in FamilyMart stores, customers participating in the campaign can receive coupons that are able to be exchanged for products or else obtain discounts on products in the stores.
In addition to the campaign conducted at FamilyMart stores, ITOCHU and Famima.com will promote the use of the Service as a method to facilitate product exchange for campaigns of other companies. Collaboration will be sought with manufacturers, advertising agencies, sample service providers, and others, aiming for the monthly issue of 500,000+ Fami Port coupons by the end of this fiscal year. The companies will also develop new services and operations to enhance user convenience from FamilyMart Stores.

Groupon type service
A service where coupons with large discounts are sold online, with a preset minimum purchase quantity and purchasing time limit. It is a portmanteau combining "group" and "coupons."
The Fami Port Coupon logo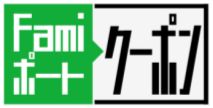 Example of use of Fami Port Coupon
Campaign sponsors send out an ID for an exchange of subject products to those subject to coupon issue (hereinafter, "Subjects") via e-mail, etc.

The Subjects confirm that the subject products are stocked in a nearby FamilyMart store and input the ID obtained into the Fami Port machine, following the instructions provided.

Take the issued coupon together with the subject product to the cashier, and exchange it with the product.
Roles of the parties
ITOCHU: The operator of the Service. Responsible for service planning, operation, and sales management.
Famima.com: Responsible for operation and sales activities of the Service using Fami Port
FamilyMart: Responsible for operation management and sales activities of the Service in the stores

---