Entry into North American E-book Business
December 24, 2010
ITOCHU Corporation (headquartered in Minato-ku, Tokyo; Masahiro Okafuji, President & CEO; hereinafter "ITOCHU") and its subsidiary ITOCHU Technology, Inc. (headquartered in California, US; Shinichi Uemura, President & CEO; hereinafter "ITI") are joining forces in the North American electronic book (e-book) business. The first steps of ITOCHU and ITI will be to begin distribution of Manga to iPhone terminals on December 24, 2010.
The US electronic book market has expanded rapidly, from $113 million in 2008 to $313 million in 2009. Even further market growth is expected in line with the spreading of the iPad and tablet computer and Kindle and electronic book readers, and the increasing number of smartphones shipped, such as iPhone, Blackberry and Android devices. Manga has also kept a high level of popularity, and there is urgent need to configure a distribution platform for Japanese contents to the North American electronic book market.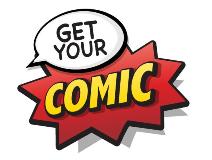 In view of this situation, ITOCHU and ITI on December 24 will begin jointly offering GET YOUR COMIC in the US, as a Manga-centered, general comic storefront application service for the iPhone. ITOCHU is procuring comic contents in Japan, and ITI performing contents distribution and system development in North America. At the outset, about 30 titles will be distributed, including works by Shotaro Ishinomori such as Cyborg 009, Kamen Rider and Kikaider (copyrights owned by Ishimori Production Inc.), Harlequin Comics (copyrights owned by SoftBank Creative Corporation), BONO BONO (copyrights owned by Takeshobo Co., Ltd.), in addition to contents owned by Shonengahosha and Eastpress, which are licensed by MobileBook.jp Inc., an electronic book agent. The number of titles will be gradually expanded to include non-Japanese comics.
Starting with distribution of the GET YOUR COMIC application for iPhones in North America, ITOCHU will configure an electronic book distribution network for multiple platforms for several mobile phone carriers and devices, and promote electronic book businesses in countries in South America, Europe and other parts of the world.
Source: The Association of American Publisher
About GET YOUR COMIC
| | |
| --- | --- |
| Corporate name | GET YOUR COMIC |
| URL | http://www.getyourcomic.com |
| Service provided to | iPhone (expanded gradually) |
| Payment system | paid contents starting from $0.99; free contents available for trial |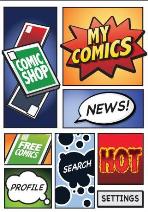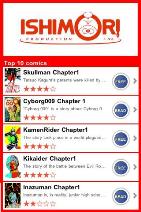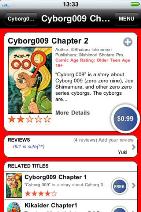 Major titles distributed





KamenRider/©SHOTARO ISHInoMORI
Cyborg009/©SHOTARO ISHInoMORI
Kikaider/©SHOTARO ISHInoMORI
BONOBONO/©MIKIO IGARASHI
The Sheikh's Reluctant Bride/©TERESA ANN SOUTHWICK, AYUMU ASO
About ITI
| | |
| --- | --- |
| Corporate name | Corporate name |
| Representative | Shinichi Uemura |
| Head office | 3945 Freedom Circle, Suite 350, Santa Clara, CA 95054, U.S.A. |
| Established | 1984 |
| Scope of business | export of computer-related products, system integration, etc. |
| URL | http://www.itochu.net/ |
"Apple" and the log of "Apple" are registered trade marks of Apple Inc. in the US and other countries. "iPhone" is a registered trade mark of Apple Inc.
"iPhone" trademark is used in accordance with a license of Aiphone Co., Ltd.
Other names of companies and products are basically registered trademarks of each company.
---