Commitments for the 100th Anniversary of FILA Brand
January 14, 2011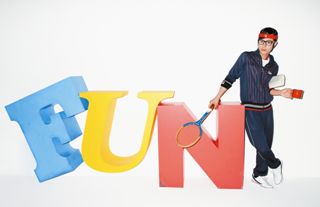 ITOCHU Corporation (headquartered in Minato-ku, Tokyo; Masahiro Okafuji, President & CEO; hereinafter "ITOCHU") announced that FILA, the Italian sportswear brand in which ITOCHU holds master licensing rights, will mark its centenary in 2011. Since its establishment in Biella, Italy in 1911, FILA has maintained all that has contributed to the formation of the brand, namely the style, passion, creativity, and spirit typical of Italians.
In Japan, 15 sub-licensee companies are involved in the FILA's licensing business on 20 items, such as tennis wear, golf wear, casual wear, and shoes. To celebrate the 100th anniversary of its founding, FILA is returning to its roots as a sportswear brand, conveying its identity more clearly and making many commitments to enhancing its brand value.
(1) Products with 100th anniversary memorial pattern to go on sale
The 100th anniversary memorial pattern will be used in each of the brands' product items. The collection of the common memorial pattern will go on sale in mid-March.
(2) A new category Street Dance Line to be developed
As a new category, Street Dance Line will be developed and go on sale in late March. A contract has been signed with Wrecking Crew Orchestra, a dance group that has live performances around the country. The promotional campaign supports the Orchestra by supplying costumes and making visual materials.
(3) Exclusive collaborative items to go on sale
The collaboration with photographer Mika Ninagawa and creative director Kenjiro Sano will commercialize exclusive shoes and casual wear, among other items, which will be available in stores in spring 2011.
(4) Co-sponsoring the Japan Open Tennis Championships
The promotional activity commemorating the brand's 100th anniversary will co-sponsor the Japan Open Tennis Championships scheduled in October 2011. Having originated in Japan, this is a traditional open tournament that has featured Rafael Nadal (Spain), Kei Nishikori (Japan), and many other top players from around the world. The co-sponsoring preceded the 100th anniversary: it has already been launched in 2010. As co-sponsor, FILA supplies staff uniforms, puts its brand logo on the court and constructs a display booth in an effort to increase brand awareness.
(5) Promotional contracts signed with celebrities (recent contract with Junpei Mizobata should help strengthen the men's division)
The brand has always been proactive about promotional contracts with celebrities. Since 2009, fashion model Jun Hasegawa has been featured in the brand's promotional materials and has helped successfully convey the cheerfulness and passion associated with FILA. In addition to Jun Hasegawa, in 2011 the company signed a contract with actor Junpei Mizobata to promote its men's division.

Junpei Mizobata won the grand prix at the 19th Junon Super Boy Contest in 2006 and began performing after receiving offers from 40 talent agencies, more than any other boy that has won the contest. Mizobata has appeared in numerous TV programs and movies and was nominated for best new actor in the Japan Academy Prize for his role in Akaiito, a movie released in 2008. Having also costarred in Shinzanmono and many other TV dramas, he is definitely a very talented and promising young actor to watch.
FILA has an important marketing strategy of ensuring that its image as a brand of stylish sports and casual wear take root in the market of young consumers in their 20s and 30s, as the company employs two celebrities representing each of the genders, Jun Hasegawa and Junpei Mizobata, with the aim of strengthening its promotional activities to attract more consumers from the next generation.
Junpei Mizobata and Jun Hasegawa will be featured in the FILA's seasonal visual materials from spring/summer 2011. They materials will be distributed through media appearances and as point-of-sale promotional materials.

FILA is planning many other initiatives to powerfully advertise the 100-year-old brand and enhance its brand value.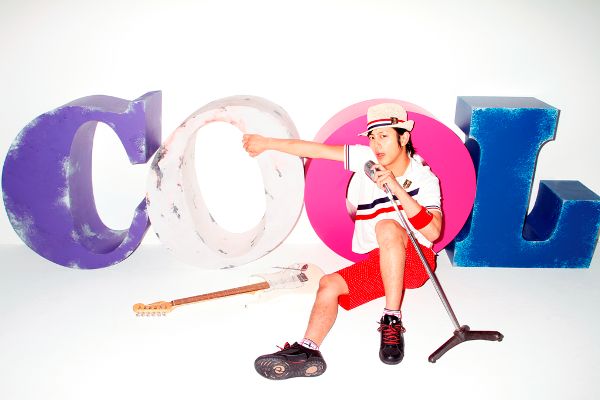 ---