ITOCHU Announces Restructuring of Industrial Machinery Operations in the Asian Market
March 31, 2011
ITOCHU Corporation (headquartered in Minato-ku, Tokyo; Masahiro Okafuji, President & CEO; hereinafter "ITOCHU") announced today that it plans to restructure operations with the aim of further reinforcing sales of industrial machinery and engineering operations in the Asian market. Restructuring will revolve primarily around subsidiary ITOCHU SysTech Corporation (headquartered in Chuo-ku, Osaka; Kazuo Itoki, President & CEO; hereinafter "ITOCHU SysTech") and will take effect as of April 1, 2011. Details are as follows.
The following three ITOCHU subsidiaries will become subsidiaries of ITOCHU SysTech and an integrated management system put in place for all industrial machinery operations in the Asia Market.
ITOCHU SysTech Singapore Pte. Ltd. (Singapore)
ITC Technology Taiwan Corporation (Taiwan)
SysTech Shanghai Ltd. (China)
ITOCHU's business selling manufacturing equipment in the semiconductor, display, ceramics and car electronics sectors will be transferred to ITOCHU SysTech.
The industrial machinery industry is currently undergoing some major structural changes, not least in terms of technological innovation and the globalization of production facilities. As the end-users of industrial machinery, manufacturers are increasingly relocating their manufacturing facilities to other countries in Asia, especially China and Southeast Asia. There is also a growing trend towards operations being handled at the local level, including procurement decisions, making it necessary for sales and engineering companies to tailor their services to suit individual manufacturers.
Integrating operations under ITOCHU SysTech will pave the way for the integrated management and promotion of ITOCHU's industrial machinery operations in the Asian market and enable ITOCHU to establish an operating structure that is capable of making swift decisions and adapting to changes in industrial structure as quickly as possible. Since its establishment in 1969, ITOCHU SysTech has continued to expand its business as a specialist supplier of textile and hi-tech polymer processing machinery, focusing primarily on the Asian market. The company's main strengths include its customer service, product development and technical support capabilities. In addition to increasing international trade within Asia, ITOCHU intends to provide business solutions tailored to meet its customers diverse manufacturing needs and further expand its industrial machinery operations in the future under ITOCHU SysTech.

ITOCHU SysTech Corporation (as of April 1, 2011)
Name

ITOCHU SysTech Corporation

Representative
Kazuo Itoki (President & CEO)
Head Office
3-6-14 Minami-Honmachi, Chuo-ku, Osaka, Osaka prefecture
Established

April 1, 1969

Capital

¥480 million

Workforce

100 employees (Group employees: 200)

Business activities

Import and export of industrial machinery, international and domestic sales and engineering services

Sales
¥25.5 billion (projected sales for FY2011)
Main subsidiaries

ITOCHU SysTech Singapore Pte. Ltd. (Singapore)

ITC Technology Taiwan Corporation (Taiwan)

SysTech Shanghai Ltd. (China)

TEXMAC Services (Private) Ltd. (Pakistan)

Website
http://www.itochu-systech.co.jp/
ITOCHU SysTech Singapore Pte. Ltd. (as of April 1, 2011)
| | |
| --- | --- |
| Name | ITOCHU SysTech Singapore Pte. Ltd. |
| Representative | Koichiro Nishikawa (Managing Director) |
| Head Office | Singapore |
| Established | March 31, 1994 |
| Workforce | 16 employees |
| Business activities | Sale of semiconductor assembly equipment, testers and other electronic machinery and components, and tester services |
ITC Technology Taiwan Corporation (as of April 1, 2011)
| | |
| --- | --- |
| Name | ITC Technology Taiwan Corporation |
| Representative | Kazuo Itoki (Chairman), Osamu Ohno (President) |
| Head Office | Hsinchu, Taiwan |
| Established | January 9, 1996 |
| Workforce | 41 employees |
| Business activities | Sale of semiconductor, liquid crystal and solar cell equipment and supplies |
SysTech Shanghai Ltd. (as of April 1, 2011)
| | |
| --- | --- |
| Name | SysTech Shanghai Ltd |
| Representative | Kazuo Itoki (Chairman), Hiroaki Tanuma (President) |
| Head Office | Shanghai, China |
| Established | January 4, 2005 |
| Workforce | 30 employees |
| Business activities | Sale of electronic, textile and other industrial machinery |
(Reference) Example of industrial machinery supplied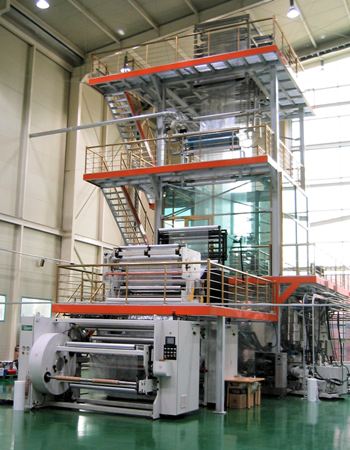 ---