ITOCHU forms part of consortium that signs PFI waste management contract in the UK
April 28, 2011
ITOCHU, together with SITA UK, subsidiary of SUEZ ENVIRONNEMENT, and Lend Lease Infrastructure Holding (EMEA) Ltd, has signed a Private Finance Initiative (PFI)* contract worth GBP 727 million with the South Tyne and Wear Waste Management Partnership in the UK. ITOCHU has a 20 per cent stake in the consortium and this is the first PFI contract the company has signed in the UK.
The contract is to develop a state-of-the-art energy-from-waste (EfW) facility and three associated transfer stations in the partnership area, and treat 190,000 tonnes of residual waste each year for 25 years. The new EfW facility will produce sufficient electricity to power the equivalent of over 31,000 homes and provide the three councils that comprise the partnership (Gateshead, South Tyneside and Sunderland) with a greener waste management service, significantly reducing their reliance on landfill. This EfW facility will generate clean electricity without burning fossil fuel, and achieve green-house-gas emissions reductions totaling approximately 62,000 tonnes of CO2 equivalent per year, by reducing Methane gas emissions from landfill waste.
This is the first PFI* contract signed by a Japanese company in the waste management sector in the UK. A number of EfW projects are currently planned in UK, and ITOCHU sees the UK as a growth area for the business..
Private Finance Initiative (PFI) is a method of providing funds for major capital investments where private firms are contracted to complete and manage public service projects. PFI has been widely used in UK in public service projects such as EfWs, toll bridges, rails, hospitals and schools.
SITA UK
SITA UK, a UK subsidiary of SUEZ ENVIRONNEMENT, is a recycling and resource management company, with over 5,500 staff and its nation-wide network of recycling, composting, energy-from-waste and landfill facilities. The company delivers environmental solutions for the public, local government, industry and commerce, serving over 12 million people and handles more than 9 million tonnes of domestic, commercial and industrial waste each year.
| | |
| --- | --- |
| Company name | SITA UK Limited |
| Representative | David Palmer-Jones |
| Head office | Maidenhead, England |
| Established | 1988 |
| No. of Employees | about 5,500 |
| Net sales | about GBP 750 million |
| URL | http://www.sita.co.uk/ |
SUEZ ENVIRONNEMENT
SUEZ ENVIRONNEMENT is the world's leader exclusively dedicated to environmental services. The company, with 78,700 employees, supplies drinking water to 90 million people, and treats the waste produced by 46 million people in all over the world.
the rendering of state-of-the-art energy-from-waste (EfW) facility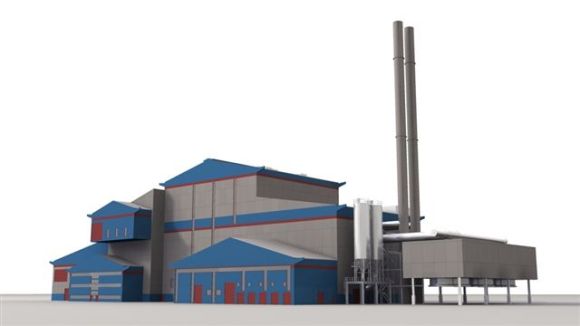 ---