Conclusion of Distribution Agency Contract for TOPTEC Nanofiber Manufacturing Process
May 23, 2011
ITOCHU SysTech Corporation (headquartered in Chuo-ku, Osaka; Kazuo Itoki, President & CEO; hereinafter "ITOCHU SysTech"), a subsidiary of ITOCHU Corporation (headquartered in Minato-ku, Tokyo; Masahiro Okafuji, President & CEO; hereinafter "ITOCHU"), on April 22, 2011, concluded a global (except for South Korea) distribution agency contract for nanofiber manufacturing process (mass production and testing) with South Korean company TOPTEC Co., Ltd. (headquartered in Gumi, South Korea; Lee Jae-hwan, President; hereinafter "TOPTEC").
Nanofiber is a type of ultra-fine fiber with thinness ranging between dozens and hundreds of nanometers (nano means one-billionth). Thinning a fiber to the utmost limits has been shown to produce new properties completely different from those of traditional fibers. Ultra-thin fibers reportedly lead to innovations in many different areas of technology. Examples include the filtering and purification of foreign substances that were not collectable in the past, significant improvement of strength and heat-resistance of chemical fibers, and greater efficiency in electric response to improve the performance of fuel cells. Nanofibers are expected to be applicable to high-efficiency filters with greater dust-collecting efficiency of air filters, engines, bag filters, etc.; protective clothing, bandages or artificial skin against hazardous gases and other chemical substances; separators and materials of lithium-ion secondary batteries; sensors; catalysts; reinforcing materials for CNT composite materials and in many other product areas. The market of nanofiber products, totaling $102 million in 2010, is projected to grow to $2.2 billion by 2020.
Many companies and research institutes have studied nanofibers, but most of these studies failed to go beyond the fields of basic research. Several methods for manufacturing of nanofibers have been proposed, including the nozzle-type electro-spinning method, which involves the use of a nozzle to squeeze out a raw material solution. Applying a high voltage to the solution causes nano-sized fibers to fly along the electric field. This method has been considered unsuitable for mass production because of problems such as difficulty in continuous operation of a clogged nozzle, deterioration (non-uniformity) of quality resulting from the scattering of polymers around the nozzle and the troubles surrounding maintenance.
Recent collaboration by TOPTEC and the Faculty of Textile Science and Technology at Shinshu University has developed a nanofiber manufacturing equipment. The groundbreaking electro-spinning unit eliminates the problems unique to nozzle-type equipment. Since it is free from nozzle clogging and the need for maintenance, it facilitates continuous and mass production of nanofiber nonwoven fabric. This system is capable of producing nanofibers in a range between dozens and hundreds of nanometers. The TOPTEC pilot factory has equipment for mass production testing.
ITOCHU and ITOCHU SysTech fully utilize their global network in the distribution of their equipment, with an aim of developing markets in new areas in addition to such product areas as industrial filters, clothing, timber, medical-related and batteries.

Information about ITOCHU SysTech (April 1, 2011)
Corporate name
ITOCHU SysTech Corporation
Representative
Kazuo Itoki (President and Chief Executive Officer)
Head office
3-6-14, Minami-Honmachi, Chuo-ku, Osaka-shi, Osaka
Established
April 1, 1969
Capital
480 million yen
Number of employees
100 (Group total: 200)
Business contents
Import, export, tri-nation transactions and domestic transactions of industrial machinery and engineering services
Total trading transactions
25.5 billion yen (FY2011 plan)
Major subsidiaries

ITOCHU Systech Singapore Pte. Ltd. (Singapore)

ITC Technology Taiwan Corporation (Taiwan)

SysTech (Shanghai) Ltd. (China)

TEXMAC Services (Private) Ltd. (Pakistan)

URL
http://www.itochu-systech.co.jp/
Information about TOPTEC Co.,Ltd.
Corporate name
TOPTEC Co.,Ltd.
Representative
Lee Jae-hwan (President)
Head office
366, Bongsan-ri, Sandong-myeon, Gumi-shi, Gyeongbuk
Established
September 1992
Capital
7.8 billion won
Number of employees
Approx. 300
Business contents
Manufacturing of FA, LCD, OLED and other displays, manufacturing equipment for second batteries, manufacturing equipment for automobile parts, solar cell industry, manufacturing equipment for nanofibers and equipment for processing of lasers. Top share (80%) in the Japanese market for electronic control units (ECUs), number-three share (15%) in the Japanese market for index systems, number-three share (14%) in the Japanese market for photovoltaic equipment.
Total trading transactions
132.2 billion won (December 2010)
URL

http://www.toptec.co.kr/

Commendations

2010.10 Minister of Knowledge Economy Prize

2010.05  Chairman of the Central Federation of Small- and Medium-sized Enterprises Prize

2009.11 2009 Best Company in Gumi

2009.05 Awarded by president as a model small/medium-sized enterprise
About the Faculty of Textile Science and Technology, Shinshu University
The forerunner of the Faculty of Textile Science and Technology, Shinshu University, named Uyeda Silk Technical College (run by the national government), was established in 1910.
As the only textile faculty in Japan, this is the world's first institute to explore kansei (sensitivity) engineering. Its graduate school performs a vital function with studies in textile engineering and expands its realm of study to include bioscience and product engineering based on material science. The faculty has remained one of the world's top-three institutes in studies related to nanofiber engineering. Its achievements are highly regarded worldwide.
The faculty is also proactive in commitments through cooperation among industry, government and academia. In June 2011, it will establish the Fiber Innovation Incubator (Fii). This is the first commitment in Japan involving the use of Fii, a typical example of a university-led, large-scale collaboration with the industrial sector focusing on textiles. The period between sowing the seeds of study and its commercialization/standardization will be shortened. Developments of new products and markets will be accelerated in an effort to strengthen the global competitiveness of the regional and textile industries. The recent development of equipment for nanofiber mass production resulted from successful collaboration between the faculty's Nano-Fusion Technology Research Group and TOPTEC Co., Ltd.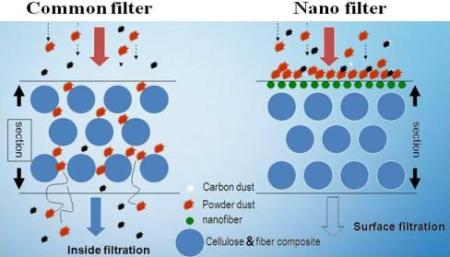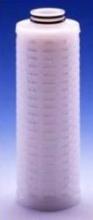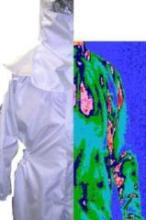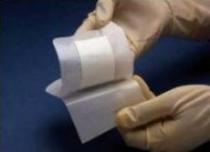 ---