ITOCHU Expands the Mila Shön Brand to China
October 27, 2011
ITOCHU Corporation (headquartered in Minato-ku, Tokyo; Masahiro Okafuji, President & CEO; hereinafter "ITOCHU") announced today that it has concluded an agreement (the "Agreement") with SENCO GLOBAL TRADING CO.,LTD. (headquartered in Taipei, Taiwan; Charles Chang, President; hereinafter "SENCO") to establish joint ventures in relation to import and expansion of licensing of the Mila Shön brand in China, Taiwan, Hong Kong and Macau. ITOCHU, which owns the global trademark for Mila Schön, will kick off its expansion of the brand into China.
Since it opened a new flagship store in Milan, Italy, in September 2010 as a new hub to promote the Mila Shön brand image, ITOCHU has been reviewing development of the business in China, Taiwan, Hong Kong and Macau, strategically important regions for ITOCHU. ITOCHU will establish joint ventures in Shanghai and Hong Kong jointly with SENCO, which imports and distributes products licensed by major European prêt-à-porter brands in 300 stores in China. By putting into use SENCO's network infrastructure and licensing knowhow in tandem with ITOCHU's long-standing expertise in imports and licenses to create synergies, ITOCHU will accomplish a total brand strategy in China.
The product mix will include not only products made in Italy but sub-licensee products planned in Japan to add Asian regionality.
The first import store for women's clothing was opened in Furama Hotel Dalian in Dalian City in May 2011, in the run-up to the Agreement between ITOCHU and SENCO, based on a distribution agreement with a retailer, one of SENCO's trade connections. Test marketing of women's clothing made in Italy and Japan has started at the store. At the end of October, the second import store for women's clothing will open in Chongqing, followed by a third store in Beijing, which will open early next year.
Expansion of licensing is planned to start in part for the spring and summer of 2012 and on a full-fledged basis for the fall and winter seasons of 2012. Licensing will be expanded to 300 sales points (a retail sales level of approximately 8 billion yen) after five years.
"Mila Shön" started as an haute couture brand in 1958. In 1965, it achieved a world debut at Pitti Palace in Florence with its collection using double-faced fabric. In the Japanese market, the import and license business of "Mila Shön" is currently conducted by 24 sub-licensee companies whose major distribution channels are department stores.
Overview of joint ventures
| | | |
| --- | --- | --- |
| | Shanghai | Hong Kong |
| Company name | Mila Schön Trading (Shanghai) Co. Ltd | Mila Schön International (Hong Kong) Co. Ltd |
| Role | Import and wholesale | License management |
Overview of SENCO
| | |
| --- | --- |
| Company name | SENCO GLOBAL TRADING CO., LTD. |
| Representative | Charles Chang President |
| Headquarters | Taipei, Taiwan |
| Capital | NT$ 10 million |
| Description of business | Planning and proposal and store development consulting for the sub-licensees in Taiwan |
Furama Hotel Dalian  The first import store for women's clothing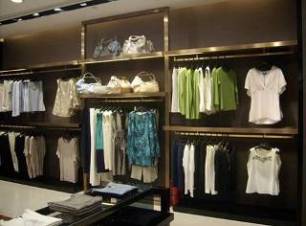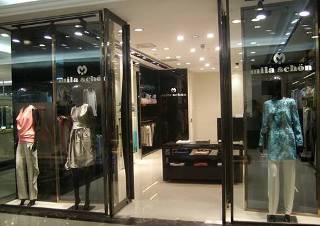 ---