ITOCHU Announces Launch of Business Chinese Cloud E-Learning Program
November 16, 2011
ITOCHU Corporation (headquartered in Minato-ku, Tokyo; Masahiro Okafuji, President & CEO; hereinafter "ITOCHU") announced today that it is launching a business Chinese e-learning program developed jointly with CAPLAN Corporation (headquartered in Minato-ku, Tokyo; hereinafter "CAPLAN") and Real English Broadband Co., Ltd. (headquartered in Chiyoda-ku, Tokyo; hereinafter "Real English") on November 16, 2011.
ITOCHU, which is actively developing business in China, started to develop the e-learning program, leveraging its expertise in related fields, as part of its cloud computing training services for developing human resources capable of working in the international arena. ITOCHU developed the curriculum jointly with CAPLAN, a Group company providing comprehensive human resource services. Practical business expertise, including cross-cultural communication techniques developed by JAL ACADEMY, which has a leading track record in business Chinese training in Japan, has been added to the curriculum. Based on the curriculum, ITOCHU has developed a radically new training program transcending conventional methods jointly with Real English and its parent company in the UK reallyenglish.com, which has created revolutionary English learning programs that go beyond the boundaries of e-learning. Using interactive learning functions, the program should enjoy a high completion rate and enhance the effect of learning.
Aiming to provide comprehensive, interactive learning involving not only the language but also the cultural background and business skills, ITOCHU has named the program i-Knowledge City. ITOCHU has invited its employees to participate in the program and is conducting a trial.

Main features of the program
The program has been developed to help learners smoothly acquire practical knowledge and communication skills for cross-cultural business and communicate in everyday life and in business.
【Target level】
The program is targeted at beginners in Chinese and intended to help learners acquire Chinese that they can use in business in six months.
【Functions】
The program focuses on developing learners' ability to speak. It displays the waveform of pronunciation unique to Chinese and has a recording function and role-playing exercises.
【Support】
Tutors will correct assignments and review information on the progress of learners. The program will follow up with learners thoroughly until completion.

In FY2011, the language learning market expanded 1.8% (762.8 billion yen) year on year (*1), and the e-learning market grew 2.7% (67.1 billion yen) year on year (*2). Against this backdrop, ITOCHU aims to achieve sales of 1.8 billion yen and 35,000 users by 2015. ITOCHU will help business people working internationally build skills by providing the e-learning service for a wide range of users.
Source: Yano Research Institute's "Foreign Language Learning Market: Key Research Findings 2011" (June 2011)
Source: Yano Research Institute's "E-Learning Market: Key Research Findings 2011" (April 2011)
CAPLAN Corporation
As a truly comprehensive staffing and outsourcing company, CAPLAN engages in human resources businesses, including temporary staffing services (clerical staff and specialists), recruitment services, education (customer service, language, culture, career progression, and management), and outsourcing (consulting and office service). CAPLAN was merged in 2009 with JAL Business Co., Ltd., a comprehensive human resource and office services business providing high-quality services in accordance with JAL's service standards, and JAL ACADEMY Co., Ltd., a company providing education and training for manners and internationalization based on high-quality knowledge, experience, and techniques extracted from the history of JAL.
| | |
| --- | --- |
| Company Name | CAPLAN Corporation |
| Representative | Masahiro Nakagawa, President |
| Address of Headquarters | NBF MinamiAoyama Bldg. 2F, 3-1-31 Minami-Aoyama, Minato-ku, Tokyo |
| Date of Foundation | January 1982 |
| Capital | 350 million yen |
| Number of Employees | 938 (as of June 1, 2011) |
| Sales | 15.1 billion yen (FY2010) |
| URL | http://www.caplan.jp/ |
Real English Broadband Co., Ltd.
Since its foundation, Real English has been developing content and systems for online training services and has sold and operated them in Japan. Focusing on the study of English, Real English develops e-learning courses using high-quality content and teaching methods on its own or in collaboration with major publishers. Combining innovative services involving coaching, corrections, and tutors with e-learning courses, Real English offers a total solution for cultivating people capable of working in the international arena. Real English has been pursuing high completion rates and cost effectiveness, using the features and advantages of e-learning. Since its establishment, Real English has been developing custom-made programs and has introduced programs for more than 300 institutions, including a major Japanese electronics manufacturer, a major US insurance company, private and public universities in Japan, and major language schools. The parent company (reallyenglish.com Co. Ltd.) is in the UK, and there are affiliates in China and Hong Kong.
| | |
| --- | --- |
| Company Name | Real English Broadband Co., Ltd. |
| Representative | Nigel Killick, CEO |
| Address of Headquarters | Nogakushorin Bldg. 4F, 3-6 Kanda Jinbo-cho, Chiyoda-ku, Tokyo |
| Date of Foundation | October 5, 2001 |
| Capital | 10 million yen |
| Number of Employees | 15 |
| Sales | 0.3 billion yen |
| URL | http://www.reallyenglish.com/japan/index.html |
Website describing the program
http://www.i-knowledgecity.com/

Screenshots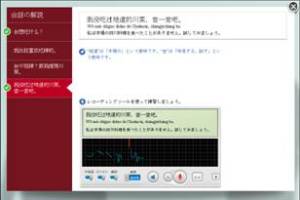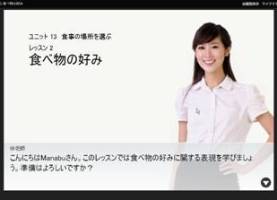 ---