ITOCHU Announces Capital Tie-Up with Damiani Japan
February 29, 2012
ITOCHU Corporation (headquartered in Minato-ku, Tokyo; Masahiro Okafuji, President & CEO; hereinafter "ITOCHU") announced today its investment in Damiani Japan Co., Ltd. (headquartered in Chuo-ku, Tokyo; Hideyuki Kamikokuryo, Representative Director ), the Japanese arm of Italy's most renowned fine jewelry company, the Damiani Group (Damiani S.p.A.; hereinafter "Damiani"). Through this capital tie-up, we aim to raise awareness of the Damiani brand in the Japanese market and strengthen the retail business.
Damiani is Italy's leading high-end jeweler, founded in 1924 by Enrico Grassi Damiani in Valenza in the Piemonte region, the birthplace of Italian jewelry. Enrico's deep passion for jewelry and his expertise was further refined by the second generation, his son Damiano Grassi Damiani, and passed down to the third generation and current President, Guido Grassi Damiani. The company's hand-made techniques built on craftsmanship together with its creativity have attained numerous prestigious awards in the jewelry sector. In particular, As a European jewelry brand, Damiani is the unmatched record holder of 18 Diamonds-International Awards, the highest authority in the world and called as the Oscars of the jewelry world. The company has also announced collaborations with Hollywood stars such as Sharon Stone, Sophia Loren, and Brad Pitt to feature in advertising campaigns. Damiani actively participates in various cultural, sporting, and arts events and enjoys the strong support of many international celebrities.
Damiani currently operates 60 boutiques in the major cities of the world, mainly in Europe and North America. In particular, the flagship store in Milan's Via Montenapoleone was reopened under a new concept on February 16, 2012, marked by a grand ceremony attended by Sharon Stone. By strengthening the retail-oriented marketing strategy, we aim to achieve further global growth and expansion.
Based on this growth strategy, the capital tie-up fuses ITOCHU's business know-how with Damiani's ingenious creativity and artistry in Japan, a key Asian market, and is in keeping with its objective of strengthening retail business. As a first step, we will open the Kansai region's first flagship store on the first floor of the Hilton Plaza West in Umeda, Osaka, on March 2, 2012. This will be the second flagship store after the relocation and extension of the Tokyo Ginza flagship store in March 2008, and will carry the full Damiani collection.
This capital alliance represents an opportunity for an initiative by the ITOCHU Group to accelerate the deployment of directly-managed stores in Japan by collaborating in store development, marketing, and logistics. In the future, we aim to use this foothold in Japan to expand sales in the Asian market, by strengthening cooperation between both parties with a view to entering other Asian markets such as Taiwan, South Korea, and China.

Damiani Corporate Profile
Corporate name
DAMIANI S.p.A.
Representative

Guido Grassi Damiani

(President, Representative Director and CEO)
Head office
Valenza(AL), Piazza Damiano Grassi Damiani, Valenza 1.15048, Italy
Year Established
1924
Capital
34 million euros
Nature of business
Manufacture and sale of jewelry and watches
Sales Outlets
60 boutiques worldwide (Europe, United States, Japan, Russia, Middle East, Far East). 11 stores in Italy.
Main flagship stores
Milan, Rome, New York, Beverly Hills, Paris, Ginza
Corporate profile of Damiani Japan
| | |
| --- | --- |
| Corporate name | Damiani Japan Co., Ltd. |
| Representative | Hideyuki Kamikokuryo |
| Head office | Dai-Ni Iwatsuki Bldg, 6-7-15 Ginza, Chuo-ku, Tokyo |
| Date established | October 1998 |
| Nature of business | Import, retail, and wholesale of jewelry and watches from Damiani, Italy |
| Directly-managed stores | Damiani Boutique Tokyo (Ginza), Damiani Boutique Osaka (Umeda) |
DAMIANI Jewelry Collection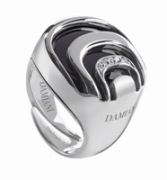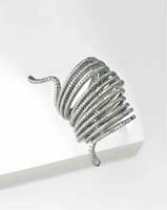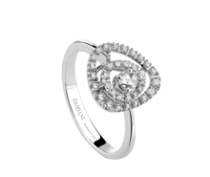 ---