HUNTING WORLD US Luxury Bag BrandITOCHU Announces New Collection of Bags Developed in Collaboration with Ryo Ishikawa
November 14, 2012
ITOCHU Corporation (headquartered in Minato-ku, Tokyo; Masahiro Okafuji, President & CEO; hereinafter "ITOCHU") announced today that HUNTING WORLD, a US luxury bag brand for which ITOCHU holds the global sales rights, will be release a new collection of bags developed in collaboration with pro golfer Ryo Ishikawa (who is sponsored by Panasonic).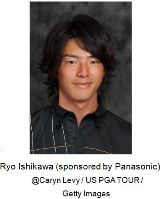 Since it was first founded, HUNTING WORLD has adopted the brand concept of "Live the Adventure," seeking timeless value as it conveys this message to people who continue to hold on to a spirit of adventure in their daily lives.
Ryo Ishikawa, for his part, made his first appearance in the Japan Golf Tour in 2007 when he competed in the Munsingwear Open KSB Cup as an amateur. Winning this event made him the youngest ever winner of a Japanese professional golf tournament. Since then, he has constantly challenged new records, with numerous outstanding achievements. He has a deep passion for sport in general and golf in particular, and the noble spirit of an athlete. And he never, ever forgets his gratitude to his fans.
This attitude gelled with HUNTING WORLD's brand concept, and generated a very empathetic response, which led to the realization of this collaboration.

Through this collaboration, HUNTING WORLD wanted to express strong will, as symbolized by Ryo Ishikawa's strong resolve and ardent passion, as well as the attitude of doggedly pursuing a dream. The theme color is red – a color that Ryo Ishikawa also likes to wear – can be said to be the most appropriate color for representing this will. As for attitude, this has been expressed using a single, straight line.
The inner lining is a deep red base material embossed with Ryo Ishikawa's brand logo, as well as an albatross and eagle motifs, two birds that are used as golf terms to indicate scores. The lineup includes five items: a messenger bag, a tote bag, a small tote bag, a duffle bag, and a pouch. Everything from the design and style down to the smallest details has been developed in collaboration with Ryo Ishikawa.
For the main material, these products use NOTIO™ SN leather, a new material that brings several Japanese technologies together. NOTIO™ SN leather is a revolutionary material with excellent heat resistance, wear resistance, and scratch resistance, but none of the harmful substances that are often included in the materials normally used for bag applications. But the best thing about this material is that it is extremely light. In fact, the material used in these bags is 30% to 40% lighter than the plastics that are normally used, such as PVC (vinyl chloride).

This high quality and ease of use was achieved through an insistence on Japanese technology, with manufacture taking place within Japan. These are the kind of products that will appeal to Ryo Ishikawa's fans and to all those who love golf and sport, as well as to existing customers of the HUNTING WORLD brand.

This collection will be available for sale in HUNTING WORLD's Flagship Stores in Japan, the United States, South Korea, Indonesia, Taiwan, and Thailand from late March, 2013.

Scheduled items and their retail prices (including tax)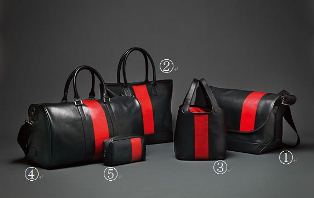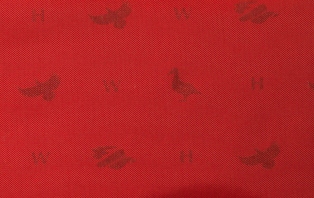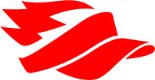 When using the portrait of Ryo Ishikawa in this press release, be sure to clearly credit "Caryn Levy / US PGA TOUR / Getty Images".
---