ITOCHU Announces Acquisition of Trademarks of US Brand Penfield
December 14, 2012
ITOCHU Corporation (headquartered in Minato-ku, Tokyo; Masahiro Okafuji, President & CEO; hereinafter "ITOCHU") announced today that ITOCHU has acquired trademarks of Penfield, an outdoor apparel brand owned by US company Bennett Atlantic, Inc., in Japan and four other regions of Asia – China, Hong Kong, South Korea and Taiwan.
The Penfield brand was born in Boston, Massachusetts in 1975. Pursuing excellence in both fashion and function, the company aims at offering quality garments that can withstand the harsh New England climate while providing the wearer with a sense of ease being sheltered from the storm in gusting winds and pelting rain. Penfield has established a strong position in the outdoor fashion market by maintaining outstanding functionality in outdoor garments and developing products with a sophisticated sense of style, gaining the support of celebrities in the United States and around the world.
Among them, the brand's garments using original fabrics with proven functionality, represented by Penfield 60/40 Nylon Cotton and Hudson Wax Cloth, have particularly wide recognition. Outback down vests have remained a mainstay in the brand's products since it began. The series continues to attract fans with its wide variety of outer materials that include wax coating and wool tweed, and through continued improvements in fitting to keep pace with the changing times.
In addition to apparel, Penfield's product line has now expanded to cover shoes, bags, gloves, belts, watches and many other accessories, available in more than 20 countries and centered on the United States, Europe and Japan.
In the markets of emerging nations, mainly Asian countries enjoying remarkable economic growth, consumers are evidently exhibiting a trend toward improving their lifestyles. The demand for fashionable outdoor brands is expected to grow, particularly in South Korea and China.
The recent acquisition of trademarks will drive ITOCHU's efforts to strengthen its production and logistics functions and expand its businesses by fully leveraging its global network with the aim of further popularizing and boosting the value of the Penfield brand throughout the market in Japan and other Asian regions.
ITOCHU will target department stores, selected stores, casual specialty stores and sports specialty stores in Japan and successively increase Penfield's outlets over its four other Asian regions, aiming to achieve retail sales of 10 billion yen in five years' time.

Logos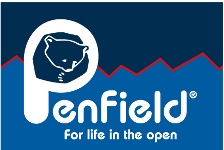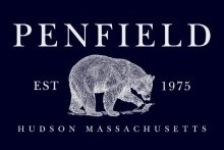 Mainstay products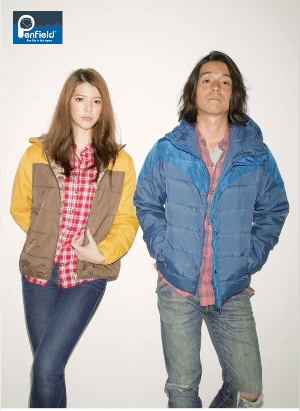 ---