ITOCHU Announces Full-scale Expansion into China for U.S. Luxury Bag Brand HUNTING WORLD
December 21, 2012
ITOCHU Corporation (headquartered in Minato-ku, Tokyo; Masahiro Okafuji, President & CEO; hereinafter "ITOCHU") announced today that it will work in partnership with Goldstone Development Ltd. (headquartered in Hong Kong, Frank Chau, Managing Director) to launch a full-scale expansion of stores for U.S. luxury brand HUNTING WORLD, to which it owns worldwide distribution rights, in the Chinese market. The first boutique in Beijing will open on December 22, followed by the first Shanghai boutique on December 29. Combined with the Xian and Hangzhou stores opened in October, a total of four stores will be operating within China in 2012. Starting with these store launches in major cities, ITOCHU plans to further accelerate the rate of store openings moving forward.
In recent years, ITOCHU has been capitalizing on its strength in the brand business field and accelerating its global expansion into areas positioned as priority regions such as China. Major European and American fashion brands have already entered China, whose consumer market continues to expand, and competition is becoming increasingly tough. Under these circumstances, the demand for quality and "genuine" lifestyle brands that combine individuality and high quality is expected to experience even greater growth in the future. There has also been a sharp rise in Chinese consumers' interest in outdoor activities, and outdoor brands have started to establish themselves as consumers recognize them as a distinct fashion category.
Since its founding, HUNTING WORLD, famous for its Battue Cloth* bag, has continued to promote the brand concept of "Live The Adventure" and spread its message of "challenge, pride and humanity" to those who continue to embrace an adventurous spirit in their daily lives. At the same time, the brand has pursued a sense of timeless value.
To HUNTING WORLD founder Robert Lee, who put himself into the middle of vast wildernesses around the world as an adventurer, China holds many memories. Some forty years ago, Lee mounted an expedition of the Silk Road that began in Kashgar City, China. In his book China Safari, Lee wrote of his fascination with the idyllic and warm characters he encountered in his journey along the arduous route. ITOCHU fully expects the HUNTING WORLD message to gain a huge following from the Chinese people Lee so loved.

At the Xian and Hangzhou stores which have already opened, HUNTING WORLD's flagship Battue Surpass Collection has been received favorably, and the stores offer a wide range of other products including a leather collection that places a focus on quality with the use of high-grade leather. ITOCHU seeks to further boost the brand presence of HUNTING WORLD with the upcoming expansion of stores into major cities such as Beijing and Shanghai, and in five years plans to expand to 25 stores, or three billion yen on a retail sales basis.
ITOCHU is accelerating the global expansion of HUNTING WORLD by using its foray into China as a foothold towards opening stores across the Greater China region that includes Hong Kong, Taiwan and Macao. ITOCHU is also looking to move into the Southeast Asia region, primarily in Singapore, whose luxury brand market has shown steady growth.
What is Battue Cloth?
Battue Cloth is an original three-ply fabric comprising a Nylon Oxford-based fabric treated with a polyurethane coating, combined with a urethane foam and a nylon jersey inner layer. To demonstrate the unique strength of the material, founder Robert Lee conducted repeated tests in harsh natural environments, from the blistering heat of Africa with temperatures reaching 54 degrees Celsius to the extreme cold of the Pamir Mountains where temperatures drop to 23 degrees Celsius below zero.
Overview of Goldstone Development
| | |
| --- | --- |
| Company Name | Goldstone Development Ltd. |
| Representative | Frank W.C. Chau |
| Headquarters | 20F, 101 King's Road, North Point, Hong Kong |
| Established | 1989 |
| Business Activities | Garment manufacturing and retailing |
Battue Surpass Collection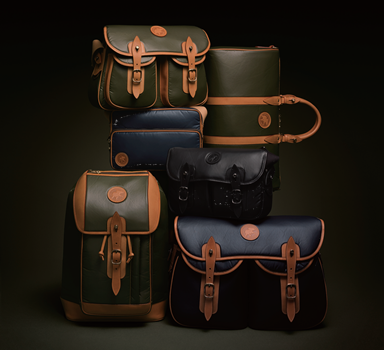 The Hangzhou Tower store which opened in Hangzhou in October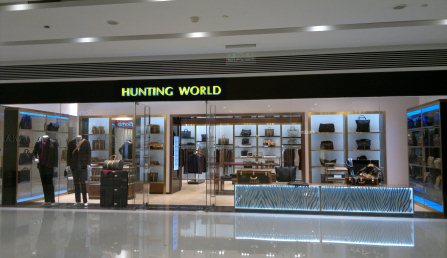 ---