ITOCHU participated in the Integrated Waste Management PFI Contract in Cornwall Council at UK
April 12, 2013
ITOCHU Corporation (Minato-ku Tokyo : President CEO - Okafuji Masahiro), through a joint venture company, SITA Cornwall Holdings Limited, participates in the variation of Integrated Waste Management Private Finance Initiative (PFI)* Contract in Cornwall Council (220 mile west-southwest from London) at UK.
Established in 2006 by SITA UK Limited, a subsidiary of French Suez Environnement, SITA Cornwall Holdings Limited (SITA-Cornwall) provides waste receiving, recycling and landfill services under the original contract for Cornwall Council, where the annual waste production is estimated to be 300,000 tonnes per year.
SITA-Cornwall signed the variation of contract with Cornwall Council, which adds and includes construction and operation of energy from waste facility of 240,000 tonnes per year, which will generate electricity for the equivalent of 21,000 homes. ITOCHU Corporation participates in SITA-Cornwall from the date of the variation contract, and contributes to the operation and execution of the Contract for 26 years, jointly with other sponsors, SITA UK and Lloyds Banking Group.
The Contract expects that the new facility to be operational in 2016, and contributes to minimizing the final waste landfill volume in Cornwall through thermal and material recycling. The NPV of the project cost is estimated to be GBP433M.
This is the second PFI contract for ITOCHU in UK, following participation of South Tyne and Wear Waste Management Partnership, a contract executed in April 2011. ITOCHU plans to contribute to global environment through participating in environment friendly, energy from waste projects.

Private Finance Initiative (PFI) is a method of providing funds for major capital investments where private firms are contracted to complete and manage public service projects. PFI has been widely used in UK in public service projects such as EfWs, toll bridges, rails, hospitals and schools.
SITA Cornwall Holdings Limited
| | |
| --- | --- |
| Company name | SITA Cornwall Holdings Limited |
| Representative | Ian Sexton |
| Head office | Maidenhead, England |
| Established | 2006 |
| URL | |
SITA UK
SITA UK, a UK subsidiary of SUEZ ENVIRONNEMENT, is a recycling and resource management company, with over 5,500 staff and its nation-wide network of recycling, composting, energy-from-waste and landfill facilities. The company delivers environmental solutions for the public, local government, industry and commerce, serving over 12 million people and handles more than 9 million tonnes of domestic, commercial and industrial waste each year.
| | |
| --- | --- |
| Company name | SITA UK Limited |
| Representative | David Palmer-Jones |
| Head office | Maidenhead, England |
| Established | 1988 |
| No. of Employees | about 5,500 |
| Net sales | about GBP 750 million |
| URL | |
SUEZ ENVIRONNEMENT
SUEZ ENVIRONNEMENT is the world's leader exclusively dedicated to environmental services. The company, with 78,700 employees, supplies drinking water to 90 million people, and treats the waste produced by 46 million people in all over the world.
| | |
| --- | --- |
| Company name | Suez Environnement SA |
| Representative | Jean-Louis Chaussade |
| Head office | Paris, France |
| Established | 1880 |
| No. of Employees | about 79,550 |
| Net sales | about 15,100m Euro |
| URL | |
The rendering of state-of-the-art energy-from-waste (EfW) facility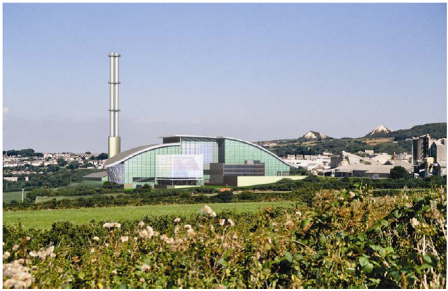 ---