ITOCHU Announces Development of Chuggington Products
September 19, 2013
ITOCHU Corporation (headquartered in Minato-ku, Tokyo; Masahiro Okafuji, President & CEO; hereinafter "ITOCHU") announced today that it has concluded a basic agreement with Fuji Television Network, Inc. (headquartered in Minato-ku, Tokyo; Chihiro Kameyama, President & COO; hereinafter "FUJI TELEVISION") in respect of product deployment of the characters appearing in the world-famous children's CG animation Chuggington, acquiring the exclusive manufacturing and sales rights for apparel and accessory tie-in merchandise in Japan.
Chuggington is a CG animated cartoon for children produced by Ludorum plc of the U.K., the birthplace of the railway. Set in the town of Chuggington, home to anthropomorphic railway locomotives known as Chuggers, the series follows the adventures and friendships of a group of three trainees named Wilson, Brewster, and Koko. Since its first U.K. showing in 2008, the series has been broadcast worldwide, and is now an extremely popular CG animated cartoon broadcast in more than 170 countries and regions of the world. The series has been broadcast in the U.K. on the BBC children's channel CBeebies, in Germany on Super RTL, and in Australia on the ABC, recording all-time highest audience ratings for a children's program in each of these countries. In Japan, it was broadcast by BS Fuji from July 2009, and by Fuji Television's terrestrial channel from April 2010. Against the backdrop of high audience ratings, the series has gradually gained recognition and popularity among mainly preschool children, and is now being broadcast nationwide.
In 2009, Fuji Television concluded a joint venture agreement in Japan with rights holder Ludorum plc, and is now engaged in a diverse range of businesses including the manufacture and sale of character goods such as toys, DVDs, and books, as well as the organization of Chuggington Land events. Making the most of ITOCHU's know-how and experience in the licensing business to develop a comprehensive license, the conclusion of this agreement aims to further enhance the recognition of the CG animated cartoon Chuggington and related character goods.
ITOCHU plans to develop the license for a wide range of items, including clothing, bags, hats, socks, and towels, mainly targeted at babies and children. It is planned to conclude agreements with sub-licensing companies such as leading apparel makers, and to commence deployment from the 2014 spring-summer season, mainly in mass retail stores and specialty stores nationwide. ITOCHU aims to achieve retail sales of 500 million yen in the first year, increasing to 2 billion yen after three years.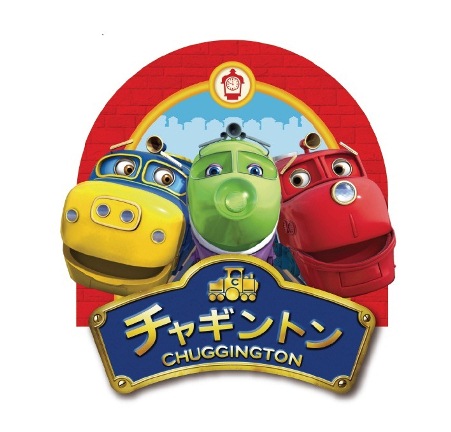 ---