ITOCHU Announces Launch of Bread Series Containing Calcium Equal to a Bottle of Milk A Japan-First Using Calcium-fortified Materials Exclusive for Bread
October 10, 2013
ITOCHU Corporation (headquartered in Minato-ku, Tokyo; Masahiro Okafuji, President & CEO; hereinafter "ITOCHU") announced today that FamilyMart Co., Ltd. (headquartered in Toshima-ku, Tokyo; Isamu Nakayama, President; hereinafter "FamilyMart") will start sale of a bread series containing calcium equal to a bottle of milk, using calcium-fortified materials exclusive for bread for the first time in Japan. This will be conducted in cooperation with ITOCHU and with support by the Ministry of Health, Labour and Welfare's Smart Life Project.
The Smart Life Project is a national movement encouraging all the nation's citizens to enjoy living every day with health and vigor, under the slogan "Extend a healthy life span." Centering on three areas – exercise, nutritionally balanced diet and not smoking – the project calls for specific action with cooperation and collaboration of participating companies, organizations and local governments.
For the launch of the new bread series containing calcium equal to a bottle of milk (*1), ITOCHU supplies Japan's first calcium fortified materials exclusive for baking bread, while FamilyMart developed original brand products (*2).
Calcium is a nutrient whose intake in Japan is lower than that recommended for males and females of all generations. Insufficient calcium causes poor formation of bones and teeth during the growth period, and during the aging period it increases risks of osteoporosis, which is also a primary cause for locomotive syndrome, wherein the functions of locomotive organs decline and increase the potential need for nursing care.
FamilyMart will support the slogan of the Smart Life Project, "Extend your healthy life span through smart eating" by providing consumers with a bread series containing calcium equal to a bottle of milk, offering an easier and tastier way to take in calcium.
FamilyMart and ITOCHU will continue to support the Smart Life Project, and provide products and services helpful for customers' healthy diets.
*1: Product characteristics
Whereas previous breads containing conventional calcium materials tended to hamper fermentation and food texture, the calcium materials used in this product (with the patented manufacturing method) do not detract from fluffy texture and superb taste. All of the products contain 227 mg of calcium, equal to a 200-ml bottle of milk.
*2: List of products to be released, sales areas and number of stores in saling.
Planned release date
Tuesday, October 15
Tuesday, October 15
Price (including tax)
110 yen
110 yen
Product name

Kodawari Pan Kobo Natural Taste

Funwari Milk Bread

Kodawari Pan Kobo Natural

Taste Raisin Bread

Sales area
All over Japan, except Hokkaido
All over Japan, except Hokkaido

Number of stores in saling

(end of September 2013)

9,911
9,911
Product picture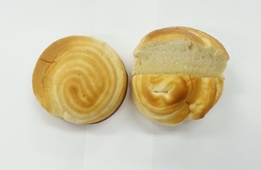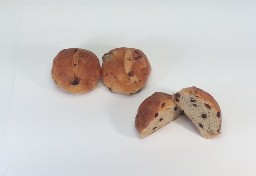 ---