ITOCHU Takes Equity Position in CANARAGUA CONCESIONES S.A. in Spain
– First Ever Japanese Investment in a Spanish Water Utility –
February 26, 2014
ITOCHU Corporation (hereinafter "ITOCHU"; headquarters: Minato-ku, Tokyo; President & CEO: Masahiro Okafuji) announced that it has reached an agreement with subsidiary of AGBAR (Sociedad General de Aguas de Barcelona), CANARAGUA S.A. to acquire 33.4% of the shares of CANARAGUA CONCESIONES S.A. (hereinafter "CCSA"), which manages concessions of upstream and downstream water, sewerage network and the integral water cycle in the Autonomous Community of the Canary Islands.
CCSA is the market leader in the Autonomous Community of Canaries and provids services to approximately 1.3 million inhabitants through 35 concession contracts with great stability and predictability of its cash flows under a Spanish regulatory framework. CCSA has a history of stable and efficient operations, outstanding customer service and strong financial performance.
This investment is the second acquisition by ITOCHU in a regulated water utility that offers complete water cycle management (water treatment, water distribution, and waste water treatment) after the investment in Bristol Water in the UK (which provides water treatment and distribution) and marks the first Japanese investment in the Spanish water sector.
The remaining 66.6 % interest in CCSA is owned by AGBAR, which is the largest private water company in Spain, a subsidiary of SUEZ ENVIRONNEMENT and the investment partner of Bristol Water in the UK. AGBAR provides water services and solutions to approximately 26 million people in more than 20 countries.
Spanish water utility sector is one of the biggest water concession market in the world and has a long established stable regulatory framework. It is forecasted to have constant growth of the private and P.P.P. market in order to fulfil the need of efficient operation and investment requirements.
Through the equity participation in CCSA, ITOCHU shall contribute in providing efficient and high-quality water services in Spain. Furthermore, ITOCHU intends to expand its water concession business activities in Spain as well as in the growing privatized water market worldwide.

About CANARAGUA CONCESIONES S.A.
Company Name
CANARAGUA CONCESIONS S.A.
Representative
Rogerio Koehn
Head Office
Santa Cruz de Tenerife (Canary Islands), Spain
Number of Employees
Approximately 800

Customers

/ region supplied

Approximately 1.3 million inhabitants in the Autonomous Community of the Canary Islands
Network managed
Approximately 5,700km (water: 4,200km and Sewerage 1,500km)
Picture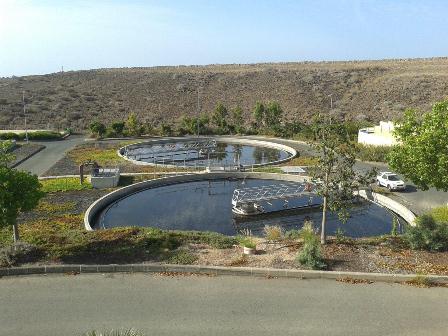 ---