Corporate Message: I am One with Infinite Missions
June 20, 2014
ITOCHU Corporation (headquartered in Minato-ku, Tokyo; Masahiro Okafuji, President & CEO; hereinafter "ITOCHU") has newly formulated the Corporate Message, "I am One with Infinite Missions." This message is an expression that comes to mind when pondering ITOCHU's corporate philosophy of "Committed to the Global Good." Further, it is a phrase that passes on to wider society the role of ITOCHU.
The Corporate Message, "I am One with Infinite Missions" expresses the free-spirit; the spirit of continually taking on challenges like a mercenary band; the organizational strength supported by the unrivaled strengths of individuals; the fundamental strength of our front-line approach that allows for adaptation to any type of environment and overcoming of crises; and our professionalism in remaining clearly aware of our missions and following through with numerous different projects to satisfy customers' needs, all of which are unique features of ITOCHU, one of the three major trading companies (sogo shosha).
The following statement accompanies the Corporate Message.
Mistake me not for just any ordinary person. I am one with countless missions.
My workplace is the entire world. I engage in business across borders, touching people's lives and creating new lifestyles.
Through my business, I bring about a brighter tomorrow for all around me.
I dedicate myself to our common future, mindful of my responsibility to promote the prosperity of all earthly beings.
In the end, I believe this leads to my own betterment.
I am Itochu, with infinite missions around the world.
In creating the Corporate Message, we received cooperation from ifs FUTURE LABORATORY, an organization of the ITOCHU Group. ifs FUTURE LABORATORY took the lead in gathering outside creators and established a new team for this project. Key words such as "our people are our asset" and "a trading company (sogo shosha) where individuals' strengths are visible" were derived through a number of interviews with our employees, leading to the creation of the Corporate Message.
As a global company, ITOCHU will achieve its corporate philosophy of "Committed to the Global Good," as we strive to enhance the value of the ITOCHU brand.
ifs FUTURE LABORATORY and members of the Corporate Message Project
Under the ITOCHU umbrella, ifs Future Laboratory researches and disseminates near-future lifestyles. The corporate message itself is a project in which the ifs FUTURE LABORATORY takes leadership and collaborates with a team of outside creators.
ifs FUTURE LABORATORY: Yoko Kawashima (head chief)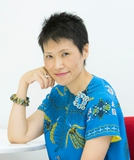 A graduate of the Waseda University School of Commerce, Kawashima also went through the Merchandising Department of Bunka Fashion College. She currently works as a part-time instructor at Tama Art University. She is also a member of judging committee for the G Mark and regularly contributes to such media as the Yomiuri Shimbun, Nikkei Business, Nikkei MJ and Brain. Her books include Isetanna hitobito [Typical people of Isetan] (Nikkei Publishing Inc.).
YAMAMOTO KOICHIRO LTD.: Koichiro Yamamoto (creative director)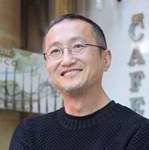 Yamamoto's career began during his high school days when he was hired as a freelance editor for the magazine POPEYE. Subsequently he worked as a men's fashion stylist for magazines and advertisements. In addition to fashion, the scope of his activities has been extended to the role of corporate creative director and communication design, among many others.
SUN-AD Company Limited: Kaoru Kasai (creative director/art director)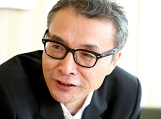 Kasai's career is highlighted by advertisement production and creative direction for Suntory oolong tea (1983-), United Arrows (1997-) and Toraya (2002-). He engages in many different fields such as CI, sign schemes, advertising art for movies and theatrical performances, package design and bookbinding.
SUN-AD Company Limited: Manabu Okamoto (art director/graphic designer)

Okamoto has worked as an art director in producing advertisements for Suntory (Yamazaki, The Japanese Gold, and the environmental advertisement Mizutoikiru Suntory [Suntory living with water]), Daiwa House Group Kyosokyosei Series and Kewpie. He also works in graphic design of logos for such brands as SHIPS Days, and in bookbinding.
Light Publicity Co., Ltd.: Mika Kunii (copywriter)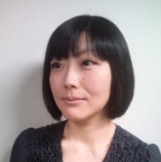 Kunii has engaged in numerous works such as Shiseido C.I. Isshunmo isshomo utsukushiku [Be beautiful in each moment and through the rest of your life], Shiseido's corporate ad series, 365 Days: Charming Everyday Things (Cool Japan Project of the Ministry of Economy, Trade and Industry), Omron Healthcare Omron-shiki bijin hajimarimasu [Start Omron's way of being beautiful] and copies of Nippon Television Network's corporate ads. Her books include Miffy-to Vermeer-san (Bijutsu Shuppan-sha).
ITO SOKEN Inc.: Nobuyuki Ito (editor)
Ito is involved in the entire process from planning to production in many different media such as magazines, books, images, radio, websites and ad campaigns. His recent work includes an editorial role in BRUTUS Oyatoko ko sodaterareta ko sodateteiru [Parent and Child: This Is How I Was Raised and This Is How I Raise My Child] and planning of Design Batons: Miraino design wo omoshirokusuru hitotachi [People Who Will Make Design Interesting in The Future], a design hub exhibition held at Tokyo Midtown.
---