ITOCHU Announces Release of U.S. Gramicci Footwear Collection
July 11, 2014
ITOCHU Corporation (headquartered in Minato-ku, Tokyo; Masahiro Okafuji, President & CEO; hereinafter "ITOCHU") announced today that it has concluded a sublicensing agreement in the shoe sector with ITOCHU HOME FASHION CORPORATION (headquartered in Chuo-ku, Tokyo; Kenji Inoue, President & CEO; hereinafter "IHF") for the U.S. brand Gramicci, for which ITOCHU holds master license rights in Japan. The new Gramicci Footwear collection will be released in January 2015.
Since its founding in 1982 in California by rock climber Mike Graham, the Gramicci brand has established a strong position as an outdoor brand, with the unique high-functionality of "Gramicci pants" recognized throughout the United States as well as Europe and Japan as synonymous for climbing pants. Today, carrying the distinctive Running Man brand logo that expresses a passion for the outdoors, it has gained the support not only of climbers, but of the younger generation with high fashion sense.
ITOCHU obtained the master license for the Gramicci brand in the Japanese market in 2009, and has been selling apparel-related products since the 2010 spring/summer season. Based on the concept of "outdoor lifestyle," the new Gramicci Footwear collection will offer a broad range of styles, including shoes that combine urban design with authentic function for the rugged outdoors, and shoes that are versatile enough for both everyday and outdoor wear. Further, incorporating the philosophy of the Gramicci brand that promotes environmental conservation activities, ITOCHU will advance ongoing initiatives to realize a sustainable society, including the use of Vibram EcoStep soles that use up to 30% of scrap produced in the shoe manufacturing process, and the use of recycled raw materials for shoe cases and shoe trees.
In Japan it is planned to release the products primarily through outdoor specialty stores, as well as boutique stores, department stores, sports shops, and shoe retailers, targeted at men and women in their 20s and 30s. ITOCHU will implement proactive marketing campaigns through magazine tie-ups, event exhibitions, and social contribution initiatives such as support of activities that promote enjoyment of the natural environment and the outdoors, with the aim of achieving retail sales of 600 million yen in three years' time.

Exhibition schedule
Venue
Schedule

Tokyo

IHF showroom

Tuesday, July 15 to Friday, July 18

Tuesday, July 22 to Thursday, July 24

Fukuoka

FFB Fashion Bldg, Hall No. 10
Wednesday, July 30 to Friday, August 1

Sapporo

SORA Sapporo Convention Center,

Meeting Room 202

Thursday, August 7 to Friday, August 8

Osaka

W'Café 1F
Wednesday, August 20 to Friday, August 22
Profile of ITOCHU HOME FASHION CORPORATION
Company name
ITOCHU HOME FASHION CORPORATION
Head Office

5th Floor, Asahi Seimei Sunaga Bldg.,

2-6 Nihonbashi-Bakurocho 2-chome, Chuo-ku, Tokyo

Representative
Kenji Inoue
Inquiries

Tel.: 03-5651 5116 

Person in charge: Kazuhiko Suzuki, Business Department 3
Running Man brand logo

2015 Spring/Summer Collection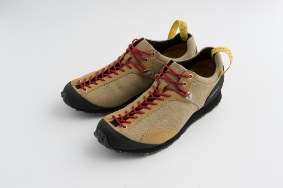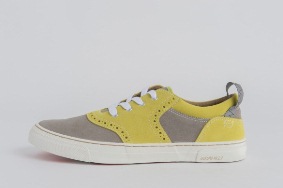 ---