ITOCHU Announces Acquisition of Exclusive Import and Distribution Rights on Belgian Brands Les Hommes and Les Hommes Urban
July 23, 2014
ITOCHU Corporation (headquartered in Minato-ku, Tokyo; Masahiro Okafuji, President & CEO; hereinafter "ITOCHU") announced today that it has acquired exclusive import and Distribution Rights in the Japanese market for designer brands Les Hommes and Les Hommes Urban that originated in Belgium. Market release of the brands will start from the 2015 spring/summer season through SEPT HUIT CORPORATION (headquartered in Minato-ku, Tokyo; Yuji Yokoyama, President & CEO; hereinafter "SEPT HUIT").
The Les Hommes brand was established in 2002 by the designer duo Tom Notte and Bart Vandebosch, graduates of the Royal Academy of Fine Arts in Antwerp, Belgium. A major feature of the brand is the contrast of contradicting elements and the balanced fusion that results from the different approach to beauty of each designer, blending the modern with the classical, incorporating avant-garde taste, such as graphic and gothic, within the orthodox school. With the addition of the new contemporary line Les Hommes Urban from the 2014 spring/summer season, and the opening of its first Italian flagship store in June in the fashion capital of Milan's Porta Nuova district, home to many prominent boutique stores, the brand's success is attracting global attention. Based in Milan, the brand is currently sold in 150 discerning boutique stores and department stores worldwide, including the flagship stores in Antwerp and Milan, and is drawing attention as the leading men's brand of the Milan Collection.
ITOCHU has concluded this contract as a strategic partner for Les Hommes and Les Hommes Urban as the two designers gave high marks to ITOCHU's track record and expertise in the brand business in the Japanese market. Introduced into Japan for the first time, the full-scale release of the Les Hommes Urban brand will commence while at the same time strongly promoting the worldview of Les Hommes as an authentic men's designer brand. It is planned to release the products primarily through department stores, discerning boutique stores, and specialty stores nationwide, with the aim of achieving retail sales of 800 million yen in three years' time.
2015 early summer exhibition planned for 2015 (hosted by SEPT HUIT)
July 21-31, SEPT HUIT Tokyo Head Office
Profile of SEPT HUIT CORPORATION
| | |
| --- | --- |
| Company name | SEPT HUIT CORPORATION |
| Representative | Yuji Yokoyama |
| Head Office address | Doric Minami-Aoyama 4F, 2-27-14 Minami-Aoyama, Minato-ku, Tokyo |
| Established | May 2008 |
| Capital | 50 million yen |
| Nature of business | Retail / wholesale of men's wear, women's wear and accessories |
Tom Notte and Bart Vandebosch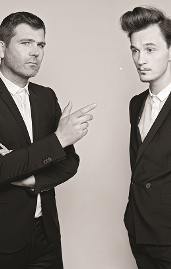 LES HOMMES 2015 spring/summer collection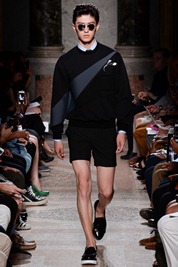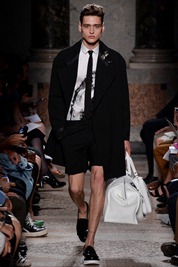 LES HOMMES URBAN 2015 spring/summer collection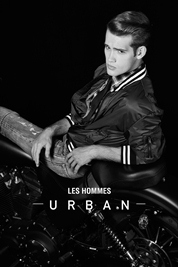 Milan flagship store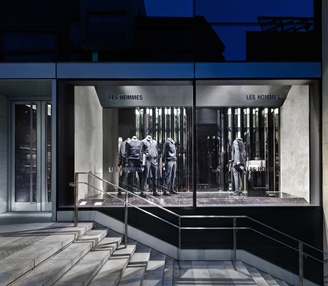 ---