ITOCHU Announces Partnership with U.S. Ifeelgoods Inc, the World's Largest Digital Rewards Distribution Platform for Corporations
June 18, 2015
ITOCHU Corporation (headquartered in Minato-ku, Tokyo; Masahiro Okafuji, President & CEO; hereinafter "ITOCHU") announced today that it would aim to strengthen its presence in the rapidly expanding market for rewards through partnership with Ifeelgoods (headquartered in California, U.S.; Co-founder/CEO: Michael Amar; hereinafter "Ifeelgoods"), developer and operator of digital rewards distribution platform for corporations that has run over 1,000 campaigns in 30 countries around the world. The partnership will begin full operation in the Japanese market from mid June 2015.
ITOCHU and its business companies have run a number of businesses in the field of rewards, a market known to have annual sales in excess of 500 billion yen. This includes Microsoft's Skype credit, distribution of prepaid cards, and rewards to end users at Point of Sale.
The partnership with Ifeelgoods will permit ITOCHU to manage inventory of digital rewards, support planning of campaigns, develop/operate campaign sites, and distribute rewards to end users all under one integrated system, in a safe, simple and speedy manner characteristic of Ifeelgoods' platform. The target market would be sales promotions for manufacturers and service providers, rewards for points/miles, employee incentives, or call center gifts to customers. The market for sales promotions has already grown to a scale of more than 6 trillion yen, almost on a par with the advertising market, while the total amount of reward points/miles issued per year has exceeded 900 billion yen.
ITOCHU, together with Ifeelgoods, plans to expand the business not only throughout Japan but to Asian regions as well within fiscal 2015. It also targets an annual business volume of more than 100 billion yen within the next three years, intending to contribute to expanding the digital rewards market in the Asia region.

Profile of Ifeelgoods, Inc.
| | |
| --- | --- |
| Year founded | 2010 |
| CEO | Michael AMAR |
| Headquartered | Palo Alto, CA |
| Capital | $13M |
| Shareholders | Idinvest Partners Quest Venture Partners, Tugboat Ventures, among others |
| Business domain | Digital distribution platform for gift cards and rewards |
| Clients | Over 300 leading brands (GAP, L'Oreal, Samsung, Nestle, Coca Cola, etc.) |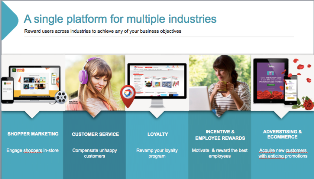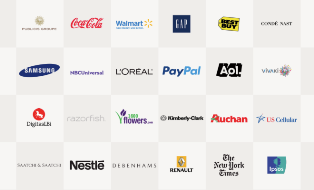 ---