ITOCHU Announces Strategic Capital and Business Alliance with Vietnam's KOWIL
July 16, 2015
ITOCHU Corporation (headquartered in Minato-ku, Tokyo; Masahiro Okafuji, President & CEO; hereinafter "ITOCHU") announced today that it concluded an agreement for a strategic capital and business alliance (hereinafter the "Alliance") with VIETNAM KOWIL FASHION JOINT STOCK COMPANY (headquartered in Hanoi, Vietnam; Pham Dinh Doan, Chairman; hereinafter "KOWIL"), the leading apparel company of Vietnam, by acquiring shares in KOWIL through the subsidiary ITOCHU Textile Prominent (ASIA) Ltd. (headquartered in the Hong Kong Special Administrative Region; Motonari Shimizu, CEO).
KOWIL, which was founded in 2004, is one of the major Vietnamese apparel wholesalers and retailers. Under the leadership of founder and chairman Mr. Pham Dinh Doan, the company offers its own brands such as OWEN for men, WINNY, and Wonnerful for women through a sales network of over 200 stores, including directly managed stores in Vietnam.
ITOCHU and KOWIL have built up a good relationship from the time they began transactions related to apparel ODM (Original Design Manufacturing) in 2011. ITOCHU has promoted alliances with partners it believes will help it increase overseas revenues under a strategy that focuses on accelerating overseas expansion. In Vietnam, the consumer market is attracting attention because income levels are improving. By solidifying its partnership with KOWIL, which has a firm sales network, ITOCHU expects the Alliance to bring about various synergistic effects. In light of these reasons, the decision was made to enter into this Alliance.
Through the Alliance, ITOCHU will conduct even more apparel ODM transactions with KOWIL, and accelerate the expansion of the domestic sales business in the Vietnamese market by making the most of KOWIL's abundant experience and network. In addition, KOWIL aims to expand its retail business in Vietnam and other ASEAN countries by utilizing the business management methods and sales networks in Asia that ITOCHU possesses as a global company, and thereby further enhance its corporate value and achieve synergistic effects.

About KOWIL
Company name
VIETNAM KOWIL FASHION JOINT STOCK COMPANY (abbreviated as "KOWIL")
Representative
Pham Dinh Doan (Chairman)
Head office

Lilama 10 Building, Le Van Luong Street, Trung Van Ward, Tu Liem District,

Hanoi, Vietnam

Year founded
2004
Employees
About 400 employees
URL
KOWIL's own brand stores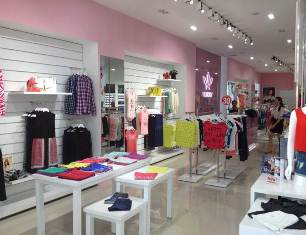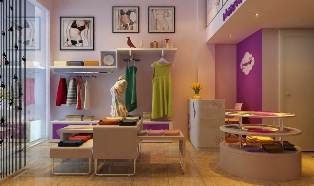 ---