ITOCHU Announces Acquisition of Exclusive Import/Distribution and Master License Rights of Italy's Orobianco Brand
August 27, 2015
ITOCHU Corporation (headquartered in Minato-ku, Tokyo; Masahiro Okafuji, President & CEO; hereinafter "ITOCHU") announced today that it has signed an agreement to secure exclusive import/distribution and master license rights with an Italian factory brand Orobianco in the Japanese market. A full-fledged release of the brand will take place in the 2015 fall/winter season.
Orobianco, a factory brand that creates bags, was established by Giacomo Valentini in Gallarate, the suburbs of Milan, in 1996. The brand, known for its meticulous attention to detail and a design that does not show any compromise, gives rise to high-quality products that are outstanding in design and is a blend of the latest IT technology and traditional techniques of an artisan working at its own factory. The products, based on the concept of being "made in Italy," enchant a multitude of fans as they are completed as a result of masterful techniques and carefully selected parts as well as materials, such as combining leather that has been processed in various ways with high-quality nylon by Limonta, one of the world's leading fabric manufacturers. The brand is already available in over 20 countries around the world, despite it having been in operation for just less than 20 years since its establishment. Its business domain is not limited to bags, but is expanding into general lifestyle products, such as apparel, fashion-related sundries, foods and drinks as well as interior design.
The brand has been very popular in the Japanese market since it was released in 1999 primarily among men in their 20s through 30s as a highly refined factory brand. Going forward, the aim is to further improve the brand's value and expand its visibility by appealing the Orobianco brand's world view even stronger and its sense of unity, while maximizing ITOCHU's abundant experience and expertise in the brand business.
The mainstay bag import business will utilize the superb sales and distribution functions and the solid network that Ace Co., Ltd. group commands in the bag industry in order to expand into department stores and select shops, along with raising the value of the brand even further and expanding via various sales channels, such as specialty bag stores and e-commerce. In the licensing business, ITOCHU will appeal the brand's world view even more robustly to cultivate it into a group of products that expresses a greater sense of unity. Specifically, apparel will be positioned as a focus item going forward and the policy is to strengthen development in the area.
ITOCHU aims to reach sales of 15.0 billion yen on a retail sales basis in five years through full-fledged operations in the Japanese market with an eye toward launching in the Asian region in the future.

Overview of Orobianco
| | |
| --- | --- |
| Company name | Orobianco Srl. |
| Location | Via Schiaparelli 10, 21013 Gallarate Italy |
| Representative | Giacomo Valentini (CEO) |
| Establishment | 1996 |
| URL | |
Logo of the Orobianco brand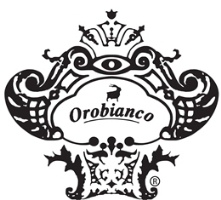 Main products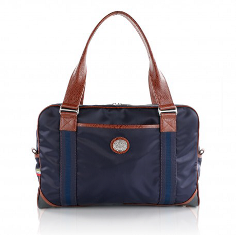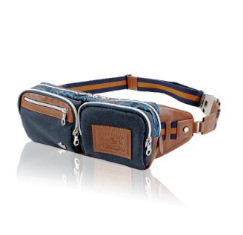 ---