Human Resource Strategy
Cultivate a Motivating Workplace Environment
ITOCHU's management team is committed to creating a company that is challenging but rewarding to work for. With maximizing the "individual capabilities" of our streamlined workforce as an important management strategy, we have steadily improved labor productivity by enhancing the health and motivation of each employee and strengthening their sense of participation in business management.

The aforementioned initiatives have created a virtuous cycle in which a favorable external reputation enables us to recruit outstanding personnel even amid expected structural labor shortages and increased human resource mobility.

Going forward, we will continue introducing measures to make this virtuous cycle even more powerful.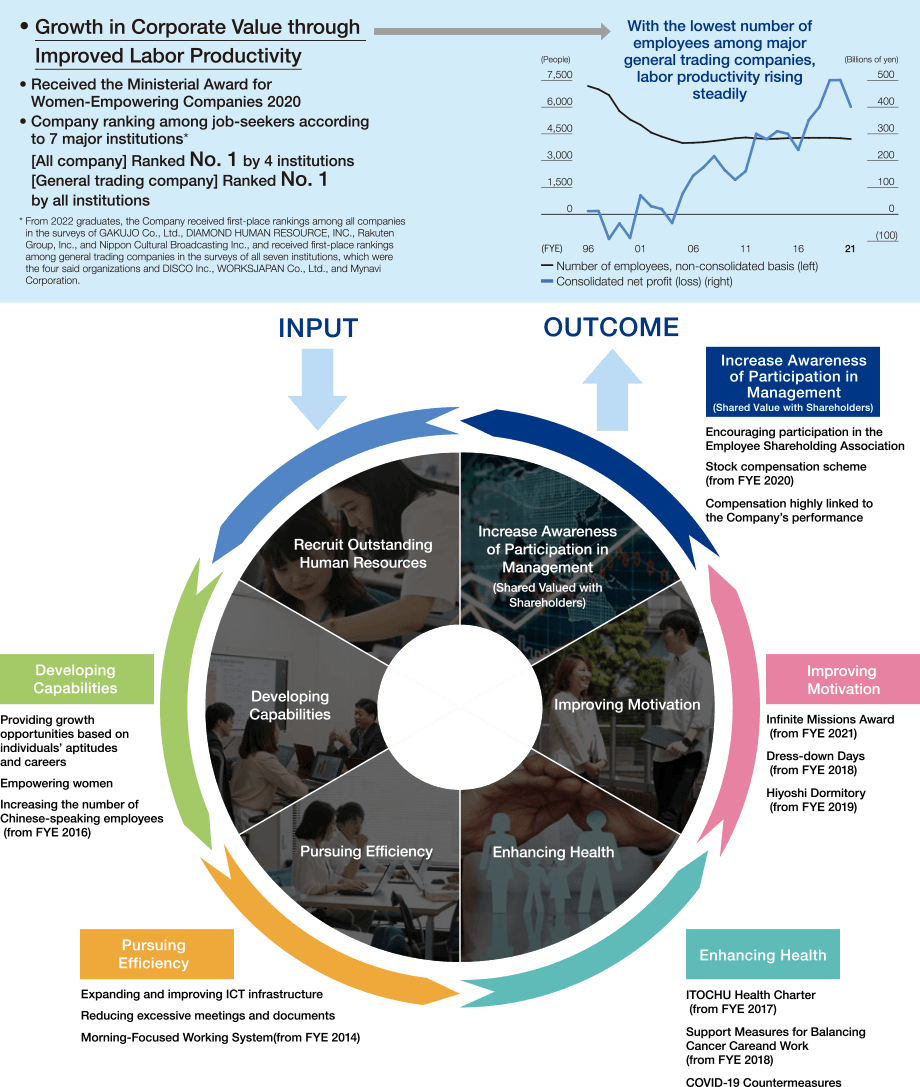 (→ Human Resource Strategy)