Annual Report 2021 (Digital Edition)




The "Sampo-yoshi (meaning good for the seller, good for the buyer, good for society)" spirit has represented our unwavering ideal as a merchant. In keeping with this focus, rather than seeking to achieve a single target, we aim to achieve "all the priorities:" short-term and medium- to long-term targets, economic value and environmental / social value, targets for investors and shareholders, for business partners and financial institutions, for society and employees and their families. Steadily building up trust and results in this way is the Company's approach that aims to sustainably enhance corporate value.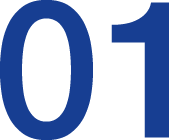 This section describes the background of and explains in detail the strengths and non-financial capital that we have built and outlines our basic approach to sustainability. To provide examples of how we utilize our strengths and non-financial capital, we explain the value chain centered on FamilyMart and our financial and capital strategies, including the business investment process that is one of our main business development tools.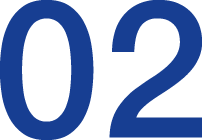 This section includes our business results for FYE 2021—a year in which we continued commitment-based management despite the COVID-19 pandemic. Further, we explain how "Brand-new Deal" strategy (management plan) has put our corporate value on a trajectory of steady growth. Moreover, we show the continuity of our management strategy, which is linked to "Brand-new Deal 2023."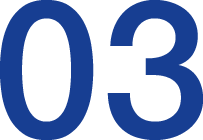 This section shows our new medium-term management plan "Brand-new Deal 2023." We highlight the plan's specific measures which are based on our basic policies and their relevance to non-financial capital and material issues. These measures include "evolution of FamilyMart business," which is a core business; "efforts to reduce GHG emissions from fossil fuel businesses and interests" and "development of a distributed power supply platform centered on ESS," which are to reach long-term climate change goals.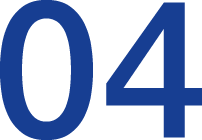 This section provides a PEST (political and legal, economic, social and cultural, and technological) analysis of macroenvironmental factors and describes our initiatives to promote sustainability. Risk countermeasures and how our business activities and business models relate to these factors and initiatives are highlighted. We also explain our human resource strategies for the sustained enhancement of "individual capabilities," which can lead to growth opportunities, as well as our corporate governance systems and policies—the foundations of value creation.


In the context of strengths, risks, and opportunities in each business field, this section outlines the strategies of the Division Companies that comprise ITOCHU's business portfolio. The explanation is given with an awareness of the corporate value calculation formula (with a view to investment decisions) and the bearing these strategies have on material issues.
Annual Report 2021 PDF Download
Download All Pages