Great East Japan Earthquake Reconstruction Support
ITOCHU Children's Dream Fund
The ITOCHU Children's Dream Fund is part of the disaster support activities that ITOCHU Corporation has been conducting since March 2013. It is aimed at providing aid to the children in the areas affected by the Great East Japan Earthquake. We have supported children's dreams in various ways. Please see this page to learn about our activities.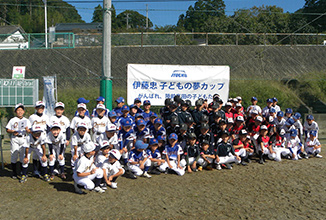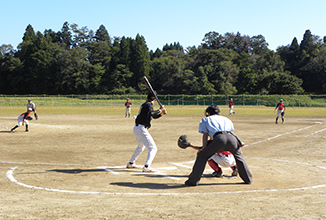 Supporting Youth Baseball by Holding the ITOCHU Children's Dreams Cup
To support the efforts of children in Rikuzentakata City, which was devastated by the disaster, the ITOCHU Children's Dreams Cup youth baseball tournament involving all five youth sports groups in the city was held twice, in spring and autumn.
The spring and autumn tournaments, held May 28 - June 10 and September 23-24, 2018 respectively, both took place on the grounds of Rikuzentakata Otomo Elementary School, with ITOCHU Group employees also taking part in the events as volunteers. At the autumn tournament, current and former members of the Baseball Clubs from ITOCHU Group companies played friendly games and deepened exchanges with the children.
Please see this page to learn about our latest activities.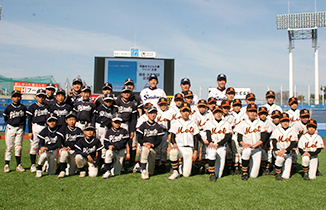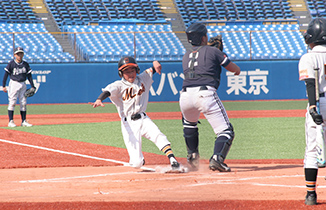 Friendly Games with Competitive Youth Baseball Teams from Fukushima Held at Jingu Stadium
On February 24, 2019, ITOCHU invited Haramachi Junior Mets, a strong youth baseball team from Minamisoma, Fukushima Prefecture, to Meiji Jingu Stadium and carried out an exchange game with the Fudo Pirates, a team in Meguro, Tokyo, at a stadium home to professional baseball that is admired by children. This was based on children's needs, identified by local NGOs, arising from children in Fukushima having restrictions on their outdoor activities, and not being able to practice sports as much as they would like. The result of the game, in which both teams played passionately without yielding, was 4-3 with the team from Fukushima Prefecture winning. The exchange party after this fierce contest was enlivened by the ITOCHU Sogo-kai Baseball Club and everyone then bonded over a baseball quiz and question time.
Please see this page to learn about our latest activities.
ITOCHU Takata no Yume Project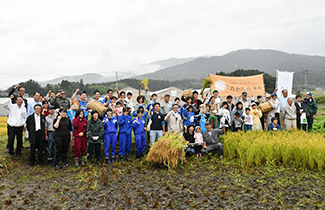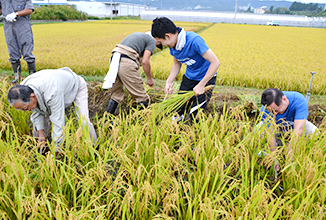 ITOCHU Corporation supports sales of the Takata no Yume (Takata's dream) brand of rice launched by Rikuzentakata City in 2012 through its food material sales company ITOCHU Food Sales and Marketing Co., Ltd.
Since the autumn of 2013, the city of Rikuzentakata in Iwate Prefecture, which suffered enormous tsunami damage, has been striving to establish Takata no Yume as a local brand of rice to ensure regional competitiveness and symbolize the revitalization of its agriculture. Under the project, volunteer employees from the ITOCHU Group engage in exchanges with local farmers in the production process. We provided ongoing support again in FYE 2020 with the rice planting in May and the rice harvesting in September. In addition, to increase the visibility of Takata no Yume, we have instituted a number of PR measures, including one involving restaurants around the Tokyo Head Office. In 2018, ITOCHU Corporation held PR events at various places in Tokyo, and we presented Takata no Yume to visitors together with city officials of Rikuzentakata.
Utilizing the platforms and expertise of the ITOCHU Group, we support the disaster-affected region through the project by providing assistance from production through to sales to ensure the success of Takata no Yume.
Watch the What Is the ITOCHU and Takata no Yume Project?

(7 minutes and 45 seconds) (Japanese only)
Please see this page to learn about our latest activities. (Japanese only)
Activities to Support Disaster-Affected Areas through the ITOCHU Foundation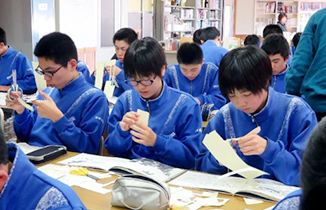 Giving Picture Books to Southeast Asia with the ITOCHU Foundation in Tohoku
Volunteer employees perform work to affix stickers with local language translations to picture books together with the ITOCHU Foundation every week. This work is done using kits purchased from the Shanti Volunteer Association that performs the activity to affix local language translation stickers to Japanese language picture books and to then deliver them to children in Southeast Asia. We have been working to expand this activity to children in disaster-affected areas since FYE 2015. In FYE 2019, a total of 399 volunteers participated in this activity with the cooperation of six groups conducting children's reading activities locally in 14 locations (e.g., home book collections, libraries and elementary/junior high/high schools) in the three prefectures of Fukushima, Iwate and Miyagi.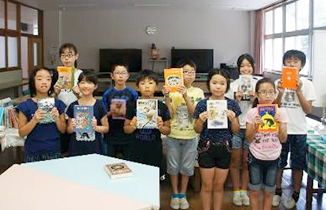 100 Children's Books Grant Made with Our Shareholders
Since FYE 2013, we have been conducting an activity in which the money we save on paper and postage with approval for the computerization of information addressed to shareholders is used for a book grant made by the ITOCHU Foundation. In FYE 2018, we received the approval of 5,411 shareholders to provide them with information electronically rather than on paper. ITOCHU then provided matching funds to the same amount. This meant the ITOCHU Foundation could deliver sets of new books through local bookstores to the following 10 schools that suffered tremendous damage due to the Great East Japan Earthquake.
In FYE 2019, we also supported four schools in areas affected by the torrential rains in western Japan.
Watch the 100 Children's Book Grant Made with Our Shareholders

(3 minutes and 20 seconds) (Japanese only)
Schools We Donated to in FYE 2019
| | |
| --- | --- |
| Iwate Prefecture | Sakari Elementary School (Ofunato), Takata Elementary School (Rikuzentakata) and Hanawa Elementary School (Miyako) |
| Miyagi Prefecture | Akaiminami Elementary School (Higashi Matsushima), Iriya Elementary School (Minamisanriku-cho), Tagajo Yawata Elementary School (Tagajo) and Miyagi Prefectural Kogota Special Support High School (Misato-machi) |
| Fukushima Prefecture | Amarume Elementary School (Fukushima), Hirono Elementary School (Hirono-machi) and Takine Elementary School (Tamura) |
| | |
| --- | --- |
| Okayama Prefecture | Okayama Prefectural Kurashiki Makibi Special Support School (Kurashiki), Kawabe Elementary School (Kurashiki) and Yata Elementary School (Kurashiki) |
| Ehime Prefecture | Miyoshi Elementary School (Ozu) |