CSR Advisory Board 2013
Outline
ITOCHU Corporation held a meeting of the CSR Advisory Board to host a dialogue between management members of ITOCHU and external experts as regards the promotion of CSR at Tokyo Headquarters.
The CSR Advisory Board was set up to facilitate a dialogue with external stakeholders about whether the direction of ITOCHU's CSR approach matches the needs of society in the context of the diversification and expansion of ITOCHU's business activities. The discussion of this dialogue can then be made use of in CSR promotion going forward. On this occasion, the Board had a lively discussion for about two hours around the two themes of "The further promotion of businesses that help solve social issues" and "Sustainable supply chains and business investment management."
The three external experts who made up the CSR Advisory Board presented a wide array of opinions and proposals as regards the promotion of CSR at ITOCHU going forward. The topics included the building of a value chain that is meaningful and beneficial to a wide variety of stakeholders in fields ranging from materials resources development to production and consumption (recycling), the importance of relationships with stakeholders in local communities around the world, and the creation of more opportunities to explain about CSR issues. Looking ahead, ITOCHU will continue to hold dialogues with stakeholders in order to make use of opinions and ideas from external sources in the promotion of CSR, and to enhance understanding of ITOCHU's activities.
Date

February 28, 2014

Topic

The further promotion of businesses that help solve social issues
Sustainable supply chains and business investment management

CSR Advisory Board members

Dr. Seiichiro Yonekura
Professor, Hitotsubashi University
Mr. Ken Shibusawa
Chairman, Commons Asset Management Inc.
Ms. Mariko Kawaguchi
Senior Researcher, Daiwa Institute of Research Holdings Ltd.

ITOCHU members

Toru Matsushima
Representative Director, Managing Executive Officer, CAO
Isao Kubo
Executive Officer, General Manager, Corporate Planning & Administration Division
Hiroshi Oka
General Manager, Planning & Administration Department, Textile Company
Masazumi Nishikage
General Manager, Planning & Administration Department, Food Company
Hiroya Ono
Manager, CSR Promotion & Global Environment Department

Representative views of participants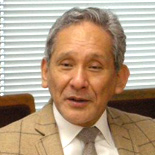 Social projects have thus far been undertaken mainly by national governments and public entities. On a global scale, private enterprises are being called upon to take a larger part in such projects from now on, through innovative approaches in their own business. In the course of its growth, Japan accumulated know-how in the building and conditioning of diverse social infrastructures. I believe export of this know-how to provide solutions for issues faced by developing countries in the course of their growth is another one of the roles demanded of today's general trading companies.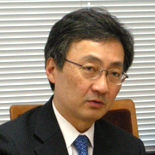 Efforts to harness global growth will be linked to the creation of corporate value at ITOCHU. One prerequisite here is a long-term perspective on activities to support this global growth. I would also like to see ITOCHU consider the prospect of creating opportunities for presentations that would give investors and other stakeholders a look at business sites and impart an understanding of how this business is linked to the building of sustainable societies.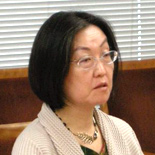 As a general trading company involved throughout the product supply chain, I hope that ITOCHU further pursues the construction of schemes that solidly convey added value, including that in the social and environmental aspects, to consumers and gain the empathy and participation of all concerned stakeholders. From now on, I also would like it to squarely address the need for implementation of due diligence extending to the environmental and human rights areas and on a level up to international standards, even in its business in developing countries.
Reflections from the Dialogue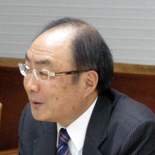 I am really grateful to the experts for their views on promotion of CSR activities at ITOCHU. We intend to carefully study the issues and proposals emerging from the meeting, and reflect the results in approaches which will make them realize we have achieved another round of advancement. In keeping with the sampo yoshi spirit of trade that is to benefit not only the seller and the buyer but also society as a whole, we are going to work for assimilation of our corporate value with societal value.