ITOCHU Announces New Event at ITOCHU AOYAMA ART SQUARE "Word Exhibition of Shuji Terayama"
September 13, 2013

ITOCHU Corporation (headquartered in Minato-ku, Tokyo; Masahiro Okafuji, President & CEO; hereinafter "ITOCHU") in October 2012 opened ITOCHU AOYAMA ART SQUARE in the CI Plaza, a commercial facility situated next to ITOCHU's Tokyo Head Office. The gallery was opened as part of ITOCHU's social contribution activities and with the aim of developing future generations through art, contributing to the local community, and promoting both local and overseas art and culture, and a host of exhibitions have since been held there.
A new project, "Word Exhibition of Shuji Terayama," will be held from Monday, October 14, 2013. It will be the first exhibition hosted by e.m.design Co., Ltd., which handles design for accessories and a wide range of other areas.
Shuji Terayama's influence extended over a broad variety of media as a poet, playwright, writer, photographer and movie director. He was described as an alchemist of words. The exhibition will present his words in the form of artwork visually expressed by leading creators.
Aiming to bring unification to the Aoyama community and to contribute to its development, the exhibition will be held concurrently with TOKYO DESIGNERS WEEK. This international design event brings together outstanding life design and art from around the world at the central venue of Meiji Jingu Gaien Mae (in front of Meiji Memorial Picture Gallery).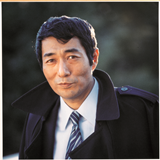 ---