ITOCHU Announces New Exhibition at ITOCHU AOYAMA ART SQUARE The Andy Warhol Inspired Exhibition
February 21, 2014
ITOCHU Corporation (headquartered in Minato-ku, Tokyo; Masahiro Okafuji, President & CEO; hereinafter "ITOCHU"), with the aim of developing future generations, contributing to society and promoting national and international art and culture as part of its social contribution operations, opened the ITOCHU AOYAMA ART SQUARE in October 2012 within CI Plaza, a commercial facility adjacent to ITOCHU's Tokyo Headquarters, which has since hosted a number of exhibitions.

ITOCHU announced today that it will hold "The Andy Warhol Inspired Exhibition" as an event linked with the exhibition "Andy Warhol: 15 Minutes Eternal" now being held at the Mori Art Museum (Minato-ku, Tokyo), cosponsored by ITOCHU.
Andy Warhol was an epoch-making artist who played a leading role in the 1960s and 1970s, continuously challenging society. He is said to have had a huge influence on modern art and design. It would be wonderful if this exhibition provided you with the opportunity to experience the sensation that art is free-wheeling, and that Andy Warhol's ideas have been passed down to the present age, through the exhibition of a number of works by artists in Japan and abroad that have been influenced by him in terms of concept and visual expressions.

Outline of event
The Andy Warhol Inspired Exhibition
Sponsor
ITOCHU Corporation
Planning
TUGBOAT CO., LTD.
Assistance
The Yomiuri Shimbun, Aoyama Merchants Association
Dates
Monday, April 7 – Tuesday, April 29, 2014 (national holiday)
Times
11:00 a.m. – 7:00 p.m.
Venue

ITOCHU AOYAMA ART SQUARE

CI Plaza B1, 2-3-1 Kita-aoyama, Minato-ku, Tokyo 107-0061

TEL: 03-5772-2913

URL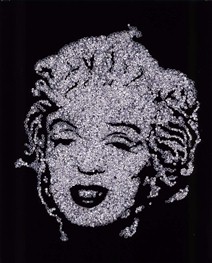 Vik Muniz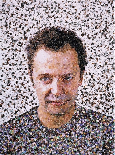 Born in Sao Paulo in 1961, he is an artist who has worked mainly in New York since 1983. He has held numerous solo exhibitions worldwide, and has also submitted his key works for international exhibitions such as the Venice Biennale (2001) and a large number of group exhibitions. He is now one of the most popular artists in the world.
Suzy Amakane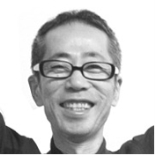 Born in Tokyo on March 20, 1956. Graduated from the Department of Graphic Design, Faculty of Art and Design, Tama Art University. A pioneering comic illustrator and comic painter with an emphasis on pop style. He has published Nuri-COMIX, Ongaku shuppansha Co.Ltd., 2008 and other books.
Sojiro Takamura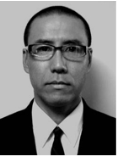 Japanese-style painter born in Amagasaki, Hyogo in 1965. After graduating from Nihonga, Department of Fine Arts, Faculty of Fine Arts, Kyoto City University of Arts in 1988, he has constantly devoted himself to fine art works up until the present. He is now concurrently creating works in the series "Irezumi (Tattoo)," "Tatami (Straw Mat)," "Matoi Banners)," "Heijokyo (Heijo Capital)," "Heiankyo (Heian Capital)," "Cup Noodle," "Portrait (Politician)" and so on. A significant theme, "Japan," lies at the heart of each series of his works.
Mr. Brainwash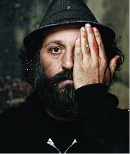 French artist, now working mostly in LA. He moved to LA from France around 20 years ago. His meetings with street artists whom he filmed for his cinema works provided him with a turning point, upon which he ceased film production and commenced his activities as an artist in earnest. His works are currently attracting the highest level of attention as those of a major creator, like Banksy in the preceding period, to the extent that his works sold out immediately despite the sluggish economy.
Toru Tohiguchi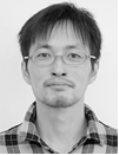 Born in Nara in 1975. Graduated from the Department of Painting (Oil Painting), Faculty of Fine Arts, Tokyo University of the Arts in 2004, and the Master's program of the Department of Painting (Oil Painting), Graduate School of Fine Arts, Tokyo University of the Arts in 2006. Dropped out of the doctoral program of the same university in 2007. He has published numerous works, mainly consisting of silkscreens composed of lines and primary colors.
Nick Walker

Nick Walker has promoted graffiti style in Bristol since the early 1980s. He is one of the pioneering graffiti artists in the U.K. The fusion of the graffiti art generated from his imagination and his accurate stencil technique captivate people who see his works. He was born in Bristol.
Total of 20 works by 13 artists including D*FACE, Martin Whatson, Tomohiro Kato, Keiko Kamma, Rin Nadeshico, AKI and Nishinosono are planned to be exhibited.
---