ITOCHU Announces New Exhibition at ITOCHU AOYAMA ART SQUARE "Lupin the Third Costume Exhibition - Fashion Designer Yuima Nakazato"
August 8, 2014
ITOCHU Corporation (headquartered in Minato-ku, Tokyo; Masahiro Okafuji, President & CEO; hereinafter "ITOCHU"), opened ITOCHU AOYAMA ART SQUARE in the CI Plaza, a commercial facility adjacent to ITOCHU's Tokyo headquarters, in October 2012, with the objective of training future generations, contributing to the local community, and promoting arts and culture in Japan and abroad through the medium of art as part of ITOCHU's social contribution activities. Since that time, various exhibitions have been held at the facility.
With a view to training future generations in the fashion industry, the latest offering is an exhibition by designer Yuima Nakazoto, "Lupin the Third Costume Exhibition Fashion Designer Yuima Nakazato." Fashion is vital for the expression of the worldview of Lupin the Third. Based on that, in the exhibition, the costume designer Nakazato shows the ideas he employed to make costumes with superb design features and functionality from a creative perspective as an artist.
ITOCHU is also collaborating on the costumes for Lupin the Third which launches on August 30 (Saturday). Depicting the worldview of the original animation while incorporating action scene masterpieces on an exceptional scale only found in live-action movies, Lupin the Third is expected to be widely acclaimed overseas too.

Event Details
Title

Lupin the Third Costume Exhibition

Fashion designer Yuima Nakazato
Sponsor
ITOCHU Corporation
Collaborator
Lupin the Third Production Committee
Period

Monday, September 8 to Tuesday, September 23, 2014

(Open every day during the event period, admission free)

Hours
11:00 a.m. to 7 p.m.
Venue

ITOCHU AOYAMA ART SQUARE

CI Plaza B1, 2-3-1 Kita-aoyama, Minato-ku, Tokyo; Tel.: 03-5772 2913)
URL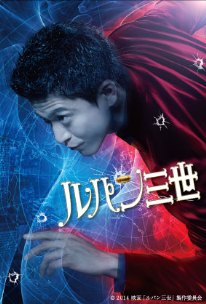 Profile of Yuima Nakazato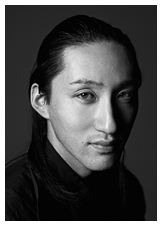 Born in Tokyo 1985. After graduating from high school, went to Europe unaccompanied. Was the youngest Japanese to graduate from the Fashion Department Master's Course of one of the world's leading fashion schools, the Royal Academy of Fine Arts Antwerp in Belgium. His graduation collection was awarded the Innovation Award by Ann Demeulemeester of the Antwerp Six. Awarded numerous prizes two years in a row at International Talent Support held in Italy, the second largest contest in the world. Recently designed costumes for female vocalist Fergie Duhamel in the Black Eyed Peas World Tour, and for Lady Gaga during a visit to Japan, as well as the costumes for EXILE and J Soul Brothers promotional video and tour.
Named a future talent in the "Best Dress-up" category by Nicola Formichetti in a special issue of US "V Magazine" special issue.
His fashion product designs that utilize the latest technology in collaboration with major US 3D printer manufacturer Stratasy Ltd., and the trends inspired by these, have attracted attention. Launched the Yuima Nakazato fashion label in 2009.
Antwerp Six: Collective term for a group of 6 fashion designers who graduated from the Royal Academy of Fine Arts Antwerp.

---