ITOCHU Announces New Exhibition at ITOCHU AOYAMA ART SQUARE: Banana as Art! Make Art with a Banana?
March 31, 2015
ITOCHU Corporation (headquartered in Minato-ku, Tokyo; Masahiro Okafuji, President & CEO; hereinafter "ITOCHU") opened ITOCHU AOYAMA ART SQUARE in the CI Plaza, a commercial facility situated next to ITOCHU's Tokyo Head Office, in October 2012. The gallery was part of ITOCHU's social contribution activities, with the aim of developing the future generation through art, contributing to the local community, and promoting both local and international art and culture. Various exhibitions have since been held in the space.
An art exhibition, "Banana as Art! Make Art with a Banana?", will be held at the ITOCHU AOYAMA ART SQUARE.In order to offer the best quality in all aspects of a banana, including sweetness, fragrance and texture, the banana is usually grown by taking the essence of cultivation techniques that repeat a process of selecting different varieties and locations for cultivation. Thus, the banana itself has earned praise the world over as a form of art.. This exhibition features banana sculptor Keisuke Yamada, who creates works of art by making sculptures out of bananas and using the beauty of colors and shapes of bananas as material. The banana will be showcased from various perspectives, including ingenious Yamada's works on exhibit, along with his demonstrations as well as an explanation on the process from the time bananas are produced all the way to when bananas are imported to Japan.
Families will be able to enjoy the exhibit based on the theme of bananas during Golden Week.

Program
●Exhibition of banana sculptures and demonstration by banana sculptor Keisuke Yamada
●Educational event on nutrition by Dole (for preschool children); "Bobby's Caravan" (three times a day for about 30 minutes to be held on May 3)
●How a Delicious Banana is Made, a movie on bananas (to be shown at all times)
●Panel display on cultivating bananas as well as varieties of bananas and their history (on exhibit at all times)
●Exhibition of an actual banana stem (banana tree)

Outline of Banana as Art! Make Art with a Banana?
Sponsor
ITOCHU Corporation
Co-sponsor

Dole Japan, Inc.

Period

11:00 a.m. to 7:00 p.m., Wednesday, April 29 to Sunday, May 3, 2015 (open every day during the event period)

The exhibit will close at 3:00 p.m. on Thursday, April 30.

Entry fee
Free
Venue

ITOCHU AOYAMA ART SQUARE

CI Plaza B1, 2-3-1 Kita-aoyama, Minato-ku, Tokyo 107-0061

Tel.: 03-5772 2913

URL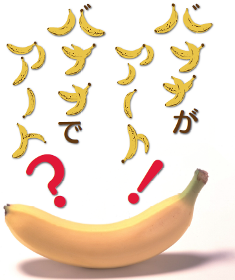 Yamada's work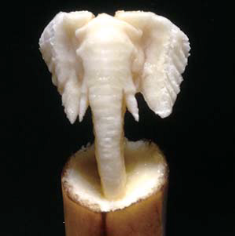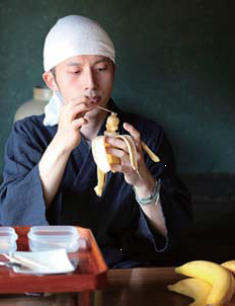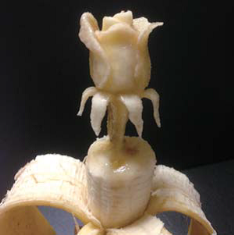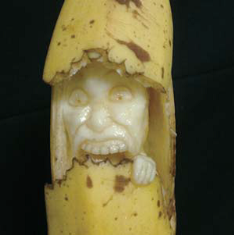 ---