ITOCHU Announces New Exhibition at ITOCHU AOYAMA ART SQUARE Depicting Memories of War on Postcards - Exhibition of One Thousand Testimonies
June 12, 2015
ITOCHU Corporation (headquartered in Minato-ku, Tokyo; Masahiro Okafuji, President & CEO; hereinafter "ITOCHU") opened ITOCHU AOYAMA ART SQUARE in CI Plaza, a commercial facility situated next to ITOCHU's Tokyo Head Office, in October 2012. The gallery was part of ITOCHU's social contribution activities, with the aim of developing the future generation through art, contributing to the local community, and promoting both local and international art and culture. Various exhibitions have since been held in the space.
As the juncture of seventy years since the end of the Second World War, the Mainichi Newspapers and TBS Television are promoting Sen-no-shogen ("One Thousand Testimonies") to pass on experiences of war and wartime to future generations. To date, more than one thousand testimonies (on postcards and other media) have been collected, and an exhibition to introduce them will be held at ITOCHU AOYAMA ART SQUARE.
Taken from a time when each individual was forced to confront war, the content of the testimonies vary, but a picture of "what was that war all about" emerges through a superimposition of these differing accounts. The exhibition displays the postcards on which the testimonies are written, along with related articles, photos, footage and records of coverage in various dimensions to tell the story of how people lived in a time of war.

Items Scheduled for Exhibition
- Collection of notes written by a soldier who lived in the jungle for a year after the war ended
- Love letters exchanged during the war
- Farewell notes kamikaze pilots left for their families
- Pages from the Mainichi Newspaper after the attack on Pearl Harbor and the final day of the war (including an
article written by Yasushi Inoue, who would later become an author)
- Calligraphy works left by officers at Narumi, a Japanese restaurant exclusively for Naval
officers in Oita Prefecture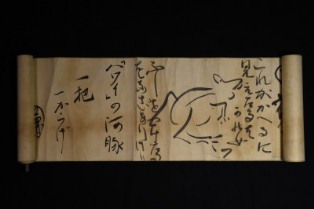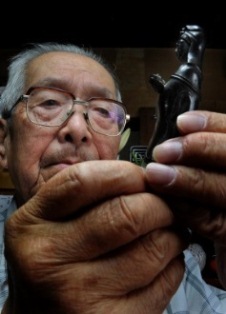 Outline of Depicting Memories of War on Postcards — Exhibition of One Thousand Testimonies
Sponsor
The Mainichi Newspapers, Tokyo Broadcasting System Television, Inc.
Supporter

National Newspaper Education and Research Council,

Tokyo Newspaper in Education (NIE) Promotion Council

Collaborators
The Dai-Ichi Life Insurance Company, Limited
Cooperation
ITOCHU Corporation
Period
Tuesday, July 14, 2015 to Sunday, July 26, 2015
Time
11 a.m. to 7 p.m. (Open every day during the event period)
Admission
Free
Venue

ITOCHU AOYAMA ART SQUARE

CI Plaza B1, 2-3-1 Kita-Aoyama, Minato-ku, Tokyo
TEL & FAX
03-5772-2913
URL
Facebook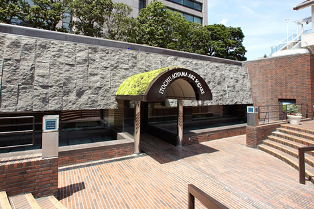 Related Events
Saturday, June 27, 2015 to Sunday, July 12, 2015 in the first floor lobby of the TBS head office (TBS Broadcast Center, 5-3-6 Akasaka, Minato-ku, Tokyo)
Wednesday, July 29, 2015 to Saturday, August 8, 2015 at the Dai-ichi Life Gallery (DN Tower 21, 1-13-1 Yurakucho, Chiyoda-ku, Tokyo)

---