New Project at ITOCHU AOYAMA ART SQUARE The Akasaka Fire Station to hold a disaster prevention, first-aid fair to commemorate Disaster Prevention Day on September 1
July 22, 2015
ITOCHU Corporation (headquartered in Minato-ku, Tokyo; Masahiro Okafuji, President & CEO; hereinafter "ITOCHU") opened ITOCHU AOYAMA ART SQUARE in CI Plaza, a commercial facility situated next to ITOCHU's Tokyo Head Office, in October 2012. The gallery was part of ITOCHU's social contribution activities, with the aim of developing the future generation through art, contributing to the local community, and promoting both local and international art and culture. Various exhibitions have since been held in the space.
The "Akasaka Fire Station Disaster Prevention and First-Aid Fair" will be held at the ITOCHU AOYAMA ART SQUARE on September 1, to coincide with National Drill Day, with the aim of contributing to the local community. This exhibition will display top 64 works from the Fire Truck Sketch Contest as well as photographs that depict scenes from the Great East Japan Earthquake and rescue and first-aid activities. Also planned are events that offer drills and experiences shared to prepare for unexpected situations, such as an inland earthquake in Tokyo or a Nankai trough earthquake, through cooperation between the Akasaka Fire Station and those from the region.
The event, which will last for six days, will deepen the understanding of disaster prevention and first aid for everyone, from children to adults.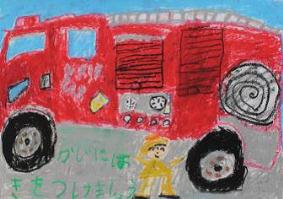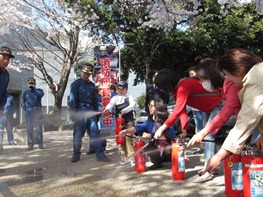 Outline
---