ITOCHU Announces New Project for ITOCHU AOYAMA ART SQUARE ~ "Maekake (Japanese Apron) Exhibition" ~
August 17, 2015
ITOCHU Corporation (headquartered in Minato-ku, Tokyo; Masahiro Okafuji, President & CEO; hereinafter "ITOCHU") opened ITOCHU AOYAMA ART SQUARE in CI Plaza, a commercial facility situated next to ITOCHU's Tokyo Head Office, in October 2012. The gallery was part of ITOCHU's social contribution activities, with the aim of developing the future generation through art, contributing to the local community, and promoting both local and international art and culture. Various exhibitions have since been held in the space.

Beginning on Thursday, September 10, ITOCHU AOYAMA ART SQUARE will host the "Maekake (Japanese Apron) Exhibition," a special event intended to promote the art and culture of Japan.
A maekake apron is a Japanese item of work garment. It prevents soiling and helps ease burdens on the waist. This style of apron also plays the role of advertisement, bearing the store logo or featuring the store's flagship product. It is developed originally in Japan, incorporating craftsmans' skills. This particular exhibition focuses on its culture unique to Japan.
Maekake aprons were most widely used in 1960s and 1970s, but since then they have become less common. However, in recent years an entirely new set of circumstances have led to the emergence of a different style of maekake apron culture, and once again these aprons are attracting attention from abroad. The exhibition showcases the many different forms of Japanese craftsmanship, such as spinning, weaving and dyeing techniques, and uses the design art of commercial stores to enable a perusal of Japanese commercial history from the Meiji Period (1868–1912) onward.

~ Items on display (tentative) ~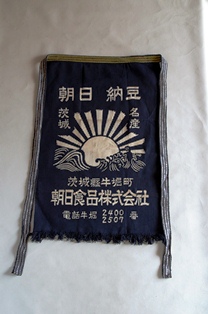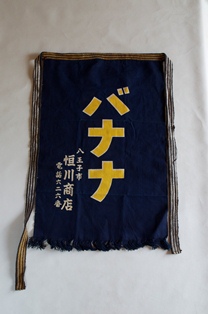 Outline of the "Nippon Maekake Apron Exhibition"
Period
Thursday, September 10, 2015 to Sunday, September 27, 2015
Time
11:00 to 19:00 (to 17:00 on Tuesday, the national holiday on September 22, and on Sunday, September 27)
Admission
Free
Sponsor
Executive committee of the Nippon Maekake Apron Exhibition
Co-sponsor
ITOCHU Corporation
Supporters
Ministry of Economy, Trade and Industry, Toyohashi City, Aichi Prefecture, Toyohashi Chamber of Commerce & Industry
Collaborator
Masao Ota (photographer, antique collector)
Venue

ITOCHU AOYAMA ART SQUARE

CI PLAZA B1F, 2-3-1, Kita Aoyama, Minato-ku, Tokyo

TEL & FAX
03-5772-2913
URL
Facebook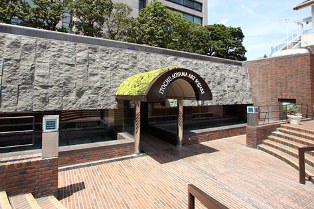 ---