ITOCHU Announces New Exhibition at ITOCHU AOYAMA ART SQUARE "Japanese Traditional Handicrafts: The Works of 15 Young Edokiriko Artisans"
August 31, 2015
ITOCHU Corporation (headquartered in Minato-ku, Tokyo; Masahiro Okafuji, President & CEO; hereinafter "ITOCHU") opened ITOCHU AOYAMA ART SQUARE in the CI Plaza, a commercial facility situated next to ITOCHU's Tokyo Head Office, in October 2012. The gallery was part of ITOCHU's social contribution activities, with the aim of developing the future generation through art, contributing to the local community, and promoting both local and international art and culture. Various exhibitions have since been held in the space.
"Japanese Traditional Handicrafts: The Works of 15 Young Edokiriko Artisans" will be held at ITOCHU AOYAMA ART SQUARE as the third exhibition of this type.
EdoKiriko is a traditional craft of Tokyo, a type of uncolored cut glass that was produced in Edo. It is a traditional art and technique developed as part of the culture and history of Tokyo for many years and passed down over time. However, the comparison of its prices with cheap glassware and goods that were mass-produced by machine appeared to lead to a decrease in the number of craftsmen. Further impetus was given to this trend by the few opportunities to convey the essential beauty or "value" of EdoKiriko generated from the elaborate cutting of the handwork created from the materials by the hands of craftsmen and its unique patterns shaped like natural flowers.
This exhibition focuses on the design and artistic quality of a collection of works by 15 young craftsmen at the height of their popularity. It is intended to provide a reflection of the technique, individuality and sense of each craftsman in the shades of color of the individual works and the method of the preservation and display of the color on the containers.Please take this opportunity to appreciate its cultural value.

Outline of the "Japanese Traditional Handicrafts: The Works of 15 Young Edokiriko Artisans"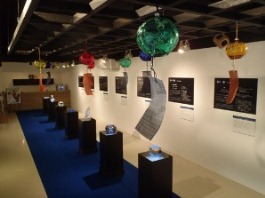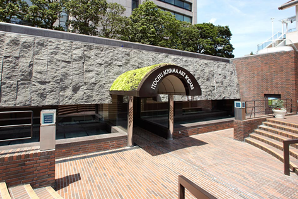 ---