ITOCHU Announces New Exhibition at ITOCHU AOYAMA ART SQUARE "Shoko Kanazawa Calligraphy Exhibition - Gratitude -"
August 31, 2015
ITOCHU Corporation (headquartered in Minato-ku, Tokyo; Masahiro Okafuji, President & CEO; hereinafter "ITOCHU") opened ITOCHU AOYAMA ART SQUARE in the CI Plaza, a commercial facility situated next to ITOCHU's Tokyo Head Office, in October 2012. The gallery was part of ITOCHU's social contribution activities, with the aim of developing the future generation through art, contributing to the local community, and promoting both local and international art and culture. A number of exhibitions have since been held in the space.
An exhibition of a collection of works by Shoko Kanazawa, a female calligrapher, will be held at ITOCHU AOYAMA ART SQUARE. It will be her second exhibition following "Shoko Kanazawa Calligraphy Exhibition - Tomo ni Ikiru(Coexisting) –" which achieved popularity in 2013. During the two years following her previous exhibition, Ms. Kanazawa travelled all over the country, despite having Down syndrome. At the start of this year, she made a speech as the Japanese representative at the United Nations headquarters in New York. Her one-person show was also held in the Czech Republic. The year 2015, which commemorates the tenth anniversary of her debut, has seen the calligrapher, who is now an adult, make a spectacular showing on the global stage. This exhibition is imbued with the gratitude of Shoko Kanazawa and her mother Yasuko to everyone.

Outline of the "Shoko Kanazawa Calligraphy Exhibition - Gratitude -"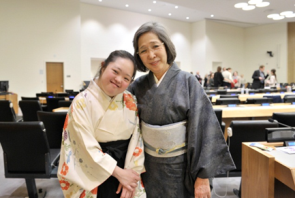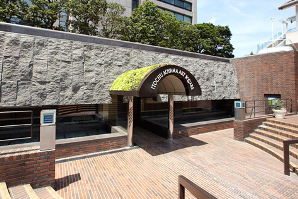 ---