ITOCHU Announces New Exhibition at ITOCHU AOYAMA ART SQUARE, Full of Monkeys and Mt. Fuji in Aoyama Exhibition
October 15, 2015
ITOCHU Corporation (headquartered in Minato-ku, Tokyo; Masahiro Okafuji, President & CEO; hereinafter "ITOCHU") opened ITOCHU AOYAMA ART SQUARE in the CI Plaza, a commercial facility situated next to ITOCHU's Tokyo Head Office, in October 2012. The gallery was part of ITOCHU's social contribution activities, with the aim of developing the future generation through art, contributing to the local community, and promoting both local and international art and culture. A number of exhibitions have since been held in the space. ITOCHU AOYAMA ART SQUARE will be celebrating its third anniversary on October 26.
Together with Hakkendo Inc., which provides support for young artists, ITOCHU will jointly organize a large-scale exhibition to showcase artworks featuring monkeys, which is the animal of the Chinese zodiac for 2015, and Mt. Fuji, Japan's most famous peak, created by more than 100 young and energetic artists aged 35 or younger at the ITOCHU AOYAMA ART SQUARE.
The Chinese character for a monkey in the Chinese zodiac sign is an original character that means "to extend." It refers to growth. Monkeys have also been believed to be a creature of wisdom from the mountains and they have long been part of religious faith as a messenger from the mountain god. In addition to the zodiac sign, the exhibition will present works of Mt. Fuji, a mountain that changes its appearance as the seasons pass and one that has consistently provided inspiration to artists both in Japan and overseas.
The works of monkeys and Mt. Fuji, a World Cultural Heritage site, are expressed with great individuality through various genres, including Japanese-style paintings, Western-style paintings, block prints and three-dimensional works. Find your favorite Monkey and Mt. Fuji from the original images of Monkeys depicted in many different styles, including Japanese paintings, Western paintings, prints and 3D works of art, and celebrate the coming of a new year together! At the exhibition, visitors are sure to enjoy new encounters full of Monkeys and Mt. Fuji in Aoyama, Tokyo.
This exhibition is connected with another major exhibition of works by young artists, titled Art no Chikara (the power of art), held on the seventh floor of the Main Building of ISETAN Shinjuku Store from Sunday, January 3, 2016 to Tuesday, January 5, 2016. Gifts will be offered to 30 visitors who visit both exhibitions, chosen by lottery.
-Expected exhibition works (examples)-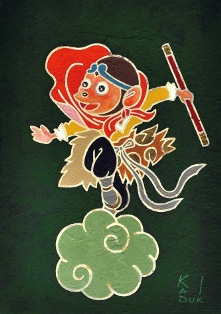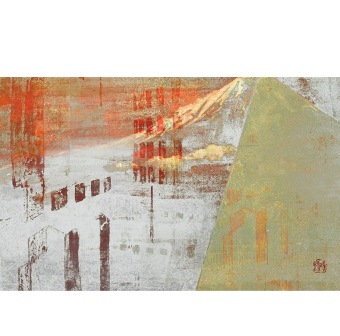 Details of "Full of Monkeys and Mt. Fuji in Aoyama Exhibition"
Period

Tuesday, January 5, 2016 to Sunday, January 17, 2016

(Open every day during the event period)

Hours
11:00 – 19:00
Admission

Free

Sponsor
Hakkendo Inc.
Co-sponsor

ITOCHU Corporation

Special cooperation
Isetan Mitsukoshi Ltd.
Cooperation

Art Collectors / art data bank / Art Morimoto / Arai Gallery / Inoue Hakusando / Uematsu / Kajiki Gallery / Katsumi Yamato Gallery / GALLERY KUU / J. F. G / SHIKISAISHA /C-DEPOT / Gallery Murakoshi / roid works gallery / LOWER AKIHABARA / Warkers

Venue

ITOCHU AOYAMA ART SQUARE

CI Plaza B1, 2-3-1, Kita-Aoyama, Minato-ku, Tokyo

TEL & FAX
03-5772-2913
URL
Facebook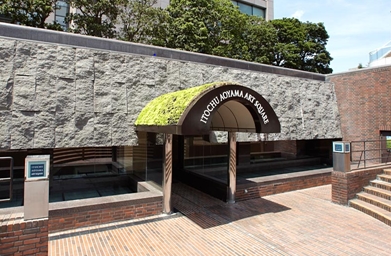 ---